Would you pay 150$ a month to have the highest grade and quality weed delivered to your door each month like clockwork?
Of course you would.
Maybe it's because you're a little like me… you smoke, you're a "professional", you don't always have time to schlep across town just to grab your weekly eight of fine, sticky cheeba. Maybe you're a prominent member of your city council and don't want your constituents knowing you like blowing huge billows of stinky dank after a robust town hall meeting. Or maybe you're just a chill fuck who ain't about to roll off the couch just to bop your behind down to their local dispensary. I mean this is America goddamit, you should be able to get your drugs on demand AND watch Love and Hip Hop in Atlanta, RIGHT?
Well California Bay Area folks (and soon-to-be Los Angeles folks), this is a good time to be alive.
Enter Potbox – the new weed subscription service that will bring quality top-shelf Sensi straight to your spot once per month. All YOU have to do is answer your front door (or if you're really hardcore, you could have your robot assistant do it for you).
For a modest monthly fee of $150, subscribers receive a box containing a quarter-ounce of pot (split between two different strains), plus two painstakingly-rolled joints, presumably tossed in for those who can't wait to rip their weed jars open like a can of Pringles potato chips.
For those who insist on more bang for their buck Potbox insists that it's generous with its servings, and the total weight is eight grams rather than the standard seven.
HOW IT WORKS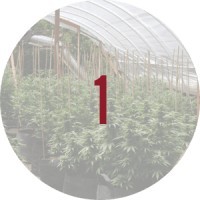 JOIN THE CLUB
Tell us who you are and where you live, upload your valid physician's referral, and input a credit card. You're well on your way to enjoying a new kind of cannabis experience…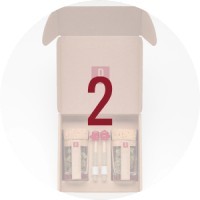 CUSTOMIZE YOUR POTBOX
Tell us what you like or dislike. Our expert curators will find two different strains of premium medical cannabis that will exceed your expectations. Like clock-work, a new Potbox will arrive each month with exciting new strains for you to try.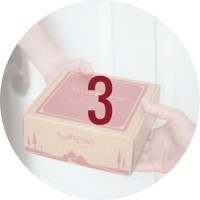 RELAX & ENJOY
Your farm-fresh cannabis is on its way! Relax and enjoy, knowing your cannabis was grown responsibly with ethical farming practices. Read more about our farms and where your cannabis was grown.
As artisanal, Farm-to-Face marijuana becomes increasingly popular among Etsy-esque stoners, especially out here in the Land of Oz (aka San Francisco), collectives like Potbox, Flow Kana and Harvest are fast becoming the go-to shops for incognito and bougie smokers alike. According to its website, Potbox offers "the highest quality, most ethically-grown medical cannabis available and deliver[s] it fresh from the farm directly to your door each month."
The best your weed dealer can do? Probably get it from the guy who knows the guy who knows the other dude whose farm it's grown on. That's if you're lucky.
And if you want a personalized experience? Well, I've had dealers write cute little messages with a black sharpie on the plastic sandwich bags my weed was rolled in, but that was pretty much it. Potbox, on the other hand, is all about your tastes. "Tell us what you like or dislike," the website invites. "Our expert curators will find two different strains of premium medical cannabis that will exceed your expectations."
Not only are they able to find strains that best fit your disposition, Potbox is all about growing weed in an ethical manner, touting the importance of protecting "all phases of the plant's life cycle" and "respecting the rights and the livelihoods of the people who cultivate and harvest our cannabis." Does this mean that Potbox is against having 9-year-old Vietnamese children trim pounds of weed 15 hours of day in the blazing hot sun? Well the company's site gives more details on what "ethical cannabis" is, and what growing it entails.
Staying true to it Startup roots, Potbox has employed the help of another popular Bay Area pot Collective, Foggy Daze, to dispense it's products to eligible patients. And while recent controversy has tainted companies such as Uber and Postmates (all of whom claim they do not hire workers but independent contractors), Potbox with the help of Foggy Daze, will fall outside this model. However its not unrealistic that a independent contractor may one day be delivering your food, weed, alcohol and laundry all in one trip.