Research has suggested that cannabis may be a promising treatment option for a number of different physical and mental health conditions, from post-traumatic stress disorder to chronic pain. A study released this week suggests that depression can be added to that list.
Neuroscientists from the University of Buffalo's Research Institute on Addictions found that endocannabinoids — chemical compounds in the brain that activate the same receptors as THC, an active compound in marijuana — may be helpful in treating depression that results from chronic stress.
In studies on rats, the researchers found that chronic stress reduced the production of endocannabinoids, which affect our cognition, emotion and behavior, and have been linked to reduced feelings of pain and anxiety, increases in appetite and overall feelings of well-being. The body naturally produces these compounds, which are similar to the chemicals in cannabis. Reduction of endocannabinoid production may be one reason that chronic stress is a major risk factor in the development of depression.
Then, the research team administered marijuana cannabinoids to the rats, finding it to be an effective way to restore endocannabinoid levels in their brains — possibly, thereby, alleviating some symptoms of depression.
"Using compounds derived from cannabis — marijuana — to restore normal endocannabinoid function could potentially help stabilize moods and ease depression," lead researcher Dr. Samir Haj-Dahmane said in a university press release.
Recent research around marijuana's effect on symptoms of post-traumatic stress disorder further bolsters the Buffalo neuroscientists' findings, since both disorders involve the way the brain responds to stress. A study published last year in the journal Neuropsychopharmacology, for instance, found synthetic cannabinoids triggered changes in brain centers associated with traumatic memories in rats, preventing some of the behavioral and physiological symptoms of PTSD. Another study published last year found that patients who smoked cannabis experienced a 75 percent reduction in PTSD symptoms.
However, it's important to note that the relationship between marijuana and depression is complex. Some research has suggested that regular and heavy marijuana smokers are at a higher risk for depression, although a causal link between cannabis use and depression has not been established. More studies are needed in order to determine whether, and how, marijuana might be used in a clinical context for patients with depression.
1. Smoking

Smoking has long been linked with depression, though it's a chicken-or-egg scenario: People who are depression-prone may be more likely to take up the habit. However, nicotine is known to affect neurotransmitter activity in the brain, resulting in higher levels of dopamine and serotonin (which is also the mechanism of action for antidepressant drugs).
This may explain the addictive nature of the drug, and the mood swings that come with withdrawal, as well as why depression is associated with smoking cessation. Avoiding cigarettes — and staying smoke free — could help balance your brain chemicals.

2. Thyroid Disease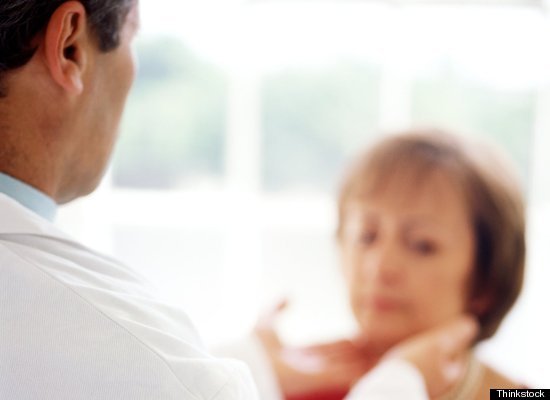 When the thyroid, a butterfly-shaped gland in the neck, doesn't produce enough thyroid hormone, it's known as hypothyroidism, and depression is one of its symptoms. This hormone is multifunctional, but one of its main tasks is to act as a neurotransmitter and regulate serotonin levels. If you experience new depression symptoms — particularly along with cold sensitivity, constipation and fatigue — a thyroid test couldn't hurt. Hypothyroidism is treatable with medication.

3. Poor Sleep Habits

It's no surprise that sleep deprivation can lead to irritability, but it could also increase the risk of depression. A 2007 study found that when healthy participants were deprived of sleep, they had greater brain activity after viewing upsetting images than their well-rested counterparts, which is similar to the reaction that depressed patients have, noted one of the study authors.
"If you don't sleep, you don't have time to replenish [brain cells], the brain stops functioning well, and one of the many factors that could lead to is depression," says Matthew Edlund, M.D., director of the Center for Circadian Medicine, in Sarasota, Fla., and author of "The Power of Rest."
4. Social Media Overload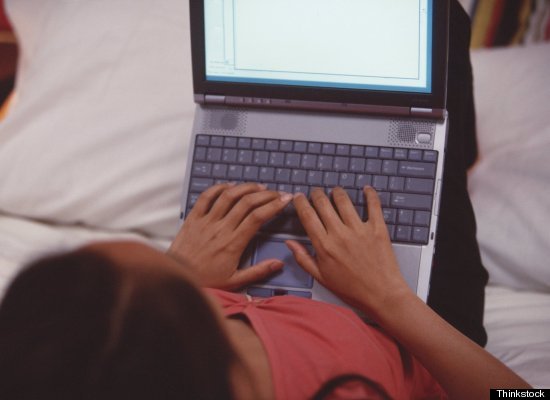 Spending too much time in chat rooms and on social-networking sites? A number of studies now suggest that this can be associated with depression, particularly in teens and preteens. Internet addicts may struggle with real-life human interaction and a lack of companionship, and they may have an unrealistic view of the world.
Some experts even call it "Facebook depression." In a 2010 study, researchers found that about 1.2 percent of people ages 16 to 51 spent an inordinate amount of time online, and that they had a higher rate of moderate to severe depression. However, the researchers noted that it is not clear if Internet overuse leads to depression or if depressed people are more likely to use the Internet.
5. End of Your Favorite TV Show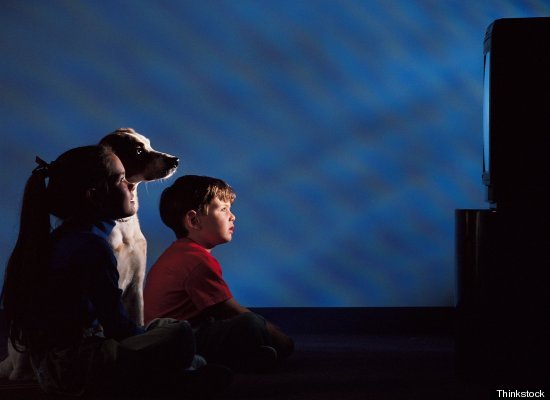 When something important comes to an end, like a TV show, movie, or a big home renovation, it can trigger depression in some people. In 2009, some "Avatar" fans reported feeling depressed and even suicidal because the movie's fictional world wasn't real. There was a similar reaction to the final installments of the Harry Potter movies.
"People experience distress when they're watching primarily for companionship," said Emily Moyer-Gusé, Ph.D., assistant professor of communication at Ohio State University, in Columbus. With "Avatar," Moyer-Gusé suspects people were "swept up in a narrative forgetting about real life and [their] own problems."
6. Where You Live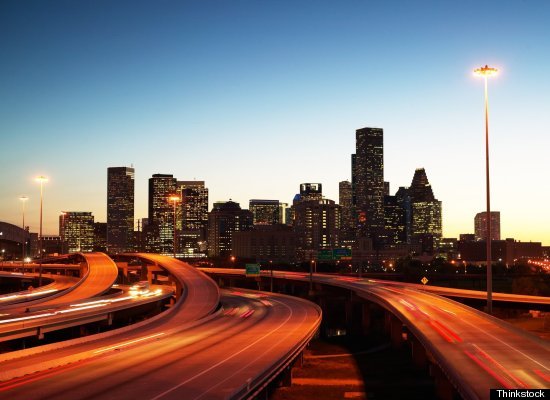 You can endlessly debate whether city or country life is better. But research has found that people living in urban settings do have a 39 percent higher risk of mood disorders than those in rural regions. A 2011 study in the journal Nature offers an explanation for this trend: City dwellers have more activity in the part of the brain that regulates stress.
Higher levels of stress could lead to psychotic disorders. Depression rates also vary by country and state. Some states have higher rates of depression and affluent nations having higher rates than low-income nations. Even altitude may play a role, with suicide risk going up with altitude.
7. Too Many Choices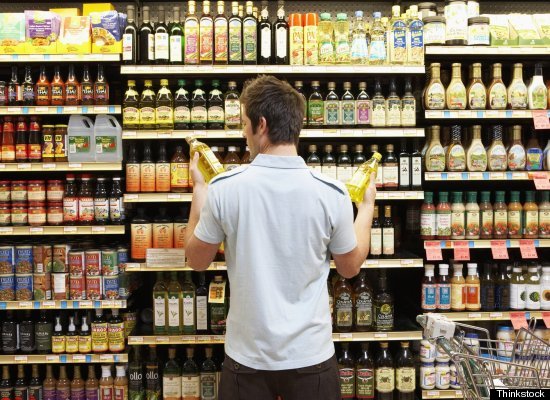 The sheer number of options available — whether it's face cream, breakfast cereal or appliances — can be overwhelming. That's not a problem for shoppers who pick the first thing that meets their needs, according to some psychologists. However, some people respond to choice overload by maximizing, or exhaustively reviewing their options in the search for the very best item. Research suggests that this coping style is linked to perfectionism and depression.
8. Lack of Fish In Your Diet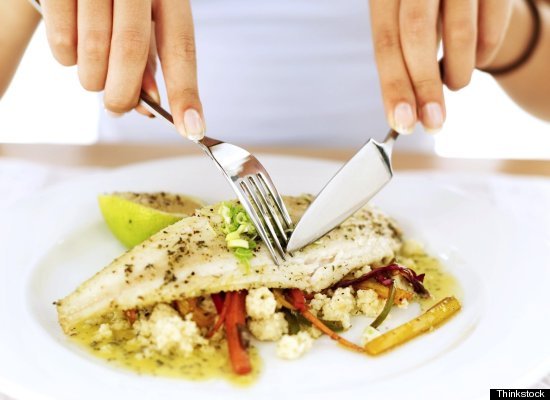 Low intake of omega-3 fatty acids, found in salmon and vegetable oils, may be associated with a greater risk of depression. A 2004 Finnish study found an association between eating less fish and depression in women, but not in men. These fatty acids regulate neurotransmitters like serotonin, which could explain the link. Fish oil supplements may work too; at least one study found they helped depression in people with bipolar disorder.
9. Birth Control Pills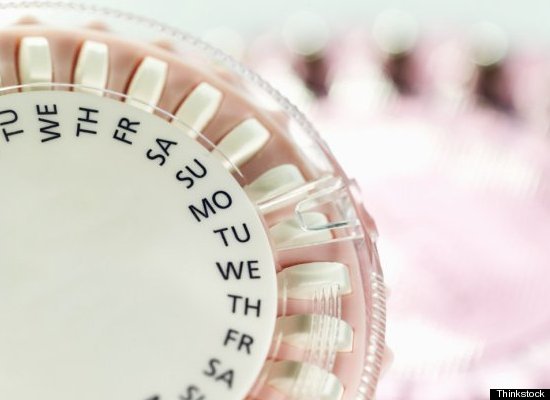 Like any medication, the pill can have side effects. Oral contraceptives contain a synthetic version of progesterone, which studies suggest can lead to depression in some women. "The reason is still unknown," says Hilda Hutcherson, M.D., clinical professor of obstetrics and gynecology at Columbia University, in New York.
"It doesn't happen to everyone, but if women have a history of depression or are prone to depression, they have an increased chance of experiencing depression symptoms while taking birth control pills," Dr. Hutcherson says. "Some women just can't take the pill; that's when we start looking into alternative contraception, like a diaphragm, which doesn't contain hormones."
10. Pharmaceuticals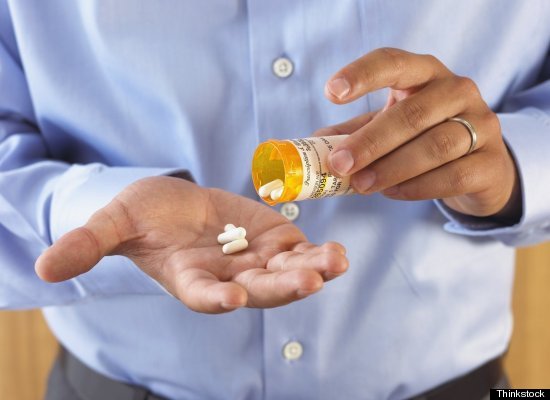 Depression is a side effect of many medications. For example, Accutane and its generic version (isotretinoin) are prescribed to clear up severe acne, but depression and suicidal thoughts are a potential risk for some people. Depression is a possible side effect for anxiety and insomnia drugs, including Valium and Xanax; Lopressor, prescribed to treat high blood pressure; cholesterol-lowering drugs including Lipitor; and Premarin for menopausal symptoms.
Read the potential side effects when you take a new medication, and always check with your doctor to see if you might be at risk.

Original story by Carolyn Gregoire appeared on Huff Post.