Product Preview: Titrate Vape Cartridges
If you're looking for One to Watch, a rising star and/or the Next Big Thing in cannabis, Dyana Patamia checks all the boxes. And if this write-up reads more like a Tiger Beat love letter than a semi-professional cannabis review, so much the better. Because I am smitten, ladies and gentlemen. It's official: I have my very first cannabis product crush, and you know what? I am a changed woman.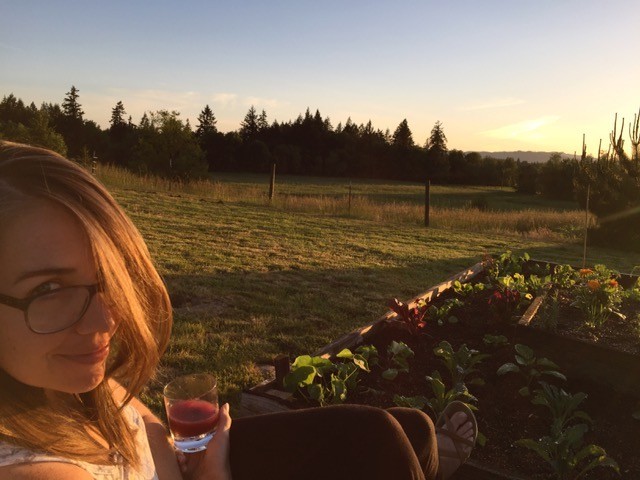 "The Tastemaker," herself, Dyana Patamiaphoto: D. Patamia
Background: I met Dyana in passing last summer. I happened to be visiting an organic cannabis farm, and there she was, with a basket full of this huge leafy lettuce she'd just picked from her own garden hooked to her forearm. She was in the middle of picking and preparing a weekday lunch for six on the organic cannabis farm: what a life, right? Then, when I was leaving, Dyana kindly gave me a few samples of her new e-Liquid, and how De-lovely is that?

Truth is that I didn't think about it again for a week. I was more touched by Dyana's generosity than intrigued by her product. Mostly because I had no opinion of eLiquids: meh. Anytime I'd look at the vials on display, well, they all looked pretty much like soft-yellow goo to me, and all soft-yellow goo in a tiny glass vial all pretty much looks and tastes the same, or so I thought.
Think again: using the best locally-sourced organic products, including Clean Green-certified cannabis, Dyana throws you into a world of eucalyptus and frankincense, bergamot and anise, with 2.5mg of THC at your control. I've never known or tasted anything like it: the pleasure of chasing flavors back and forth, across my tongue, trying to piece them together and/or pull them apart.

The first sample I tried, her "Serene" blend, with its black pepper, lavender and sage, it's surprisingly light but remains so vivid, I've been doing this Pavlovian nom-nom with my mouth every time I've thought of its taste, longingly, since June. Even now: nom nom. And you know what else? I haven't had another brand since: nope, I'm saving myself.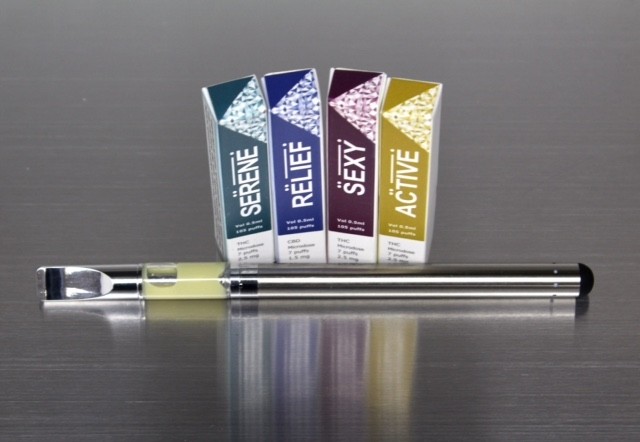 Each Titrate cartridge provides 2.5mg of THC in every 7 puffs
Combining the newfangled advancements of microdosing with the old-fashioned artistry of homemade formulas, what Dyana Patamia's bringing Cannabis isn't merely sophistication, but that most elusive of all qualities for any industry: refinement. Simply put, Titrate eLiquid is for the refined palette.

Dyana's waiting for her paperwork and hoping Titrate will be in stores in time for the holidays. Me too! Because if Titrate's in store, half of my Christmas shopping is done and Secret Santa's gonna rock the house!
* WeedHorn does not accept paid product placements