Legal Oregon Pot Has Generated $54.5 Million in Tax Revenue This Year
According to the Oregon Department of Revenue, the state has received upwards of $54 million in legal pot tax revenue in 2016. As of November 30th, total receipts for the year totaled $54,506,832. That's a LOT of green, and it shows the promise for legalized cannabis.
Oregon has seen steady growth month over month since recreational sales began earlier in the year. In the first month of collecting legal pot tax revenue the state of Oregon took in $2,484,179. That number swelled to $7,831,157 in October.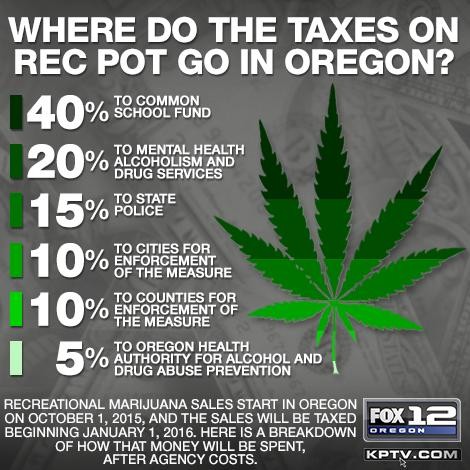 photo: KPTV12
Oregon voters approved recreational marijuana in 2014 with Measure 91. The measure dictates how tax revenue is to be distributed. The biggest chunk of tax revenue is earmarked for the Common School Fund. The rest of the funds are divided between mental health, alcoholism treatment and drug services as well as local law enforcement agencies.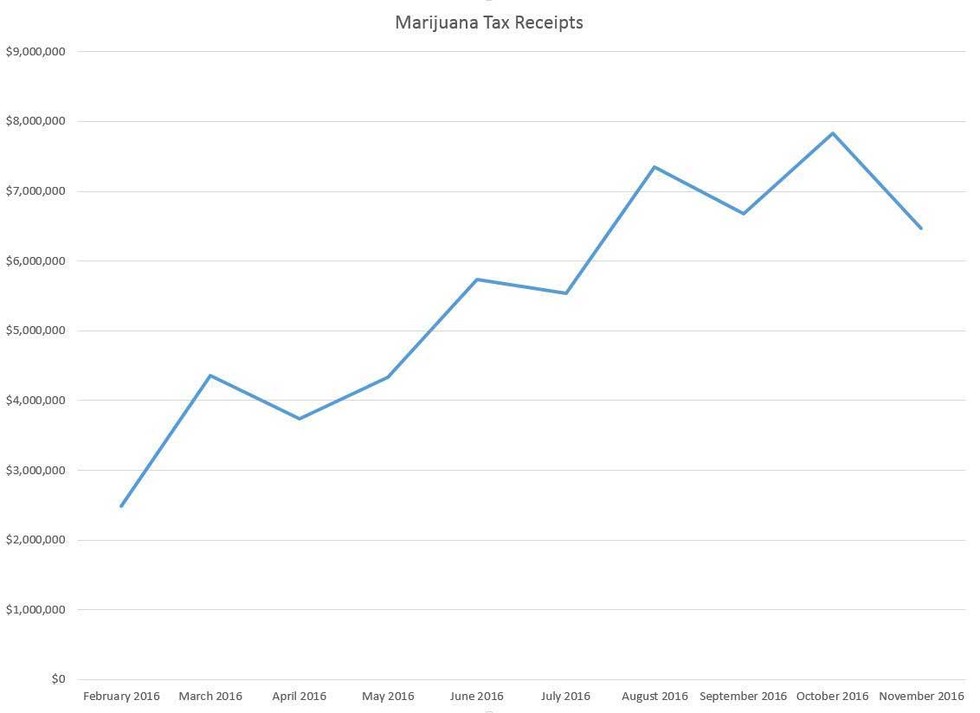 photo: KPTV12
For more information about Oregon tax revenue visit Oregon Department of Revenue statistics page.