Not only did the House of Representatives pass Senate Bill 3 with a vote of 149-43, which would legalize medical marijuana in the state. They also passed the Industrial Hemp Bill UNANIMOUSLY!!! So many people have worked long hard hours it is hard to name off all the names. Many have died and suffered while politicians who are paid by Big Pharma spewed lies and fear. Such as Rep Matt Baker here. Please share that video and show everyone what type of evil person he is.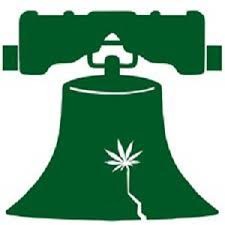 List of qualifying conditions are CANCER,POSITIVE STATUS FOR HUMAN IMMUNODEFICIENCY VIRUS OR ACQUIRED IMMUNE DEFICIENCY SYNDROME. (3) AMYOTROPHIC LATERAL SCLEROSIS.(4) PARKINSON'S DISEASE.(5) MULTIPLE SCLEROSIS.(6) DAMAGE TO THE NERVOUS TISSUE OF THE SPINAL CORD WITH OBJECTIVE NEUROLOGICAL INDICATION OF INTRACTABLE SPASTICITY. (7) EPILEPSY. (8) INFLAMMATORY BOWEL DISEASE. 9) NEUROPATHIES. (10) HUNTINGTON'S DISEASE. (11) CROHN'S DISEASE. (12) POST-TRAUMATIC STRESS DISORDER. (13) INTRACTABLE SEIZURES. (14) GLAUCOMA. (15) SICKLE CELL ANEMIA. (16) SEVERE CHRONIC OR INTRACTABLE PAIN OF NEUROPATHIC ORIGIN OR SEVERE CHRONIC OR INTRACTABLE PAIN IN WHICH CONVENTIONAL THERAPEUTIC INTERVENTION AND OPIATE THERAPY IS CONTRAINDICATED OR INEFFECTIVE.(17) AUTISM. "TERMINALLY ILL." A MEDICAL PROGNOSIS OF LIFE EXPECTANCY OF APPROXIMATELY ONE YEAR OR LESS IF THE ILLNESS RUNS ITS NORMAL.
Pa Capital Lit after SB's Vote Photo take by Dana Nadzam Ulrich
Smoking is still not allowed people will have to use pills,Oil,Topical Forms Including Gel... Creams Or Ointments, Vaporization Or Nebulization, Tinctures or liquids. Lets just hope it doesn't take as long to get patients medicine as it did for the vote! Now on to Governor Wolf's Desk which he has supported this since day one! And also had this to say...
Governor Wolf released the following statement:"I applaud the Pennsylvania House for passing legislation to legalize medical marijuana, and I look forward to the Senate sending the bill to my desk. We will finally provide the essential help needed by patients suffering from seizures, cancer, and other illnesses."
Senate Bill 3 will allow doctors to prescribe marijuana to patients in pill, oil, and liquid form. House amendments narrowed the number of conditions to just over a dozen, including forms of cancer, epilepsy, HIV/AIDS, multiple sclerosis, Parkinson's disease, and post-traumatic stress disorder.