For the last few months, I've been struggling to keep up with the sheer number of phenomenal women I'm meeting in the cannabis space every day. And I know the term is "Mary Jane," but personally, I think of these women as Annie Oakleys. Bold, brave, and stubborn as hell.
In any case, here is an attempt to introduce a few of these woman to you on a regular basis. Designed to be short and sweet, WeedHorn asks a variety of women to share a list of things they most want people to know about cannabis.
And I can think of no better way to launch this series than to introduce you to Susannah Grossman, Principal at Verdant Communications and PR Director of Women Grow. Which makes Susannah Grossman the woman who stands behind thousands and thousands of successful women in cannabis.
The only problem was that Susannah kept pitching me stories for articles about all those other women when I was trying to get her to write about herself. Then, in her first draft, she talked almost entirely about other women. That's when I realized why she is such an incredible asset to the industry: because Susannah Grossman is most at ease and most truly herself when she's championing other women. See for yourself.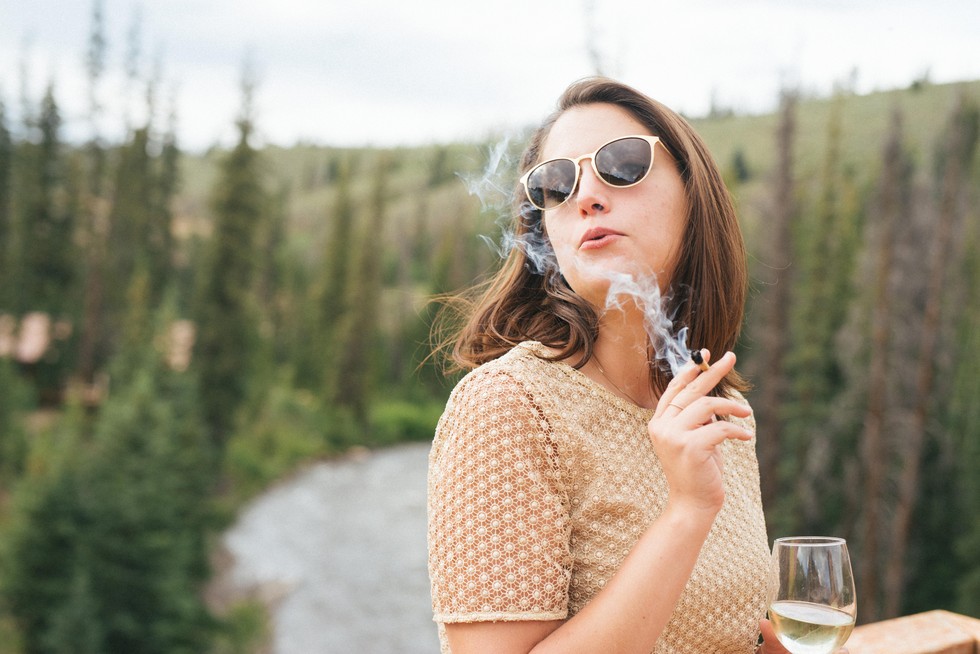 photo: Elizabeth Cryan Photography
1. Try growing your own.
My partner and I just grew our first plant this year, and it was so much fun. Nurturing a plant from its first days as a tender shoot gave me a whole new perspective on the products I use and where they come from. We loved our plant and fussed over her every day. Watching our plant grow was an enlightening, exciting experience, and now we're just a few weeks away from trying our first home-grown flower. If you're able, give growing a try—it's a labor of love that brings a new appreciation for the plant's life.

2. We deserve the freedom to choose alternatives to pharmaceuticals.
I had my first seizure when I was in my mid-20s and have had several since—most likely a side effect of the SSRIs I was taking (along with a more than healthy dose of stress). The anticonvulsants my doctors prescribed ate away at my short term memory and left my tongue feeling thick and heavy in my mouth. I missed being myself.

I moved to Colorado to find a healthier, more well-rounded lifestyle than I had on the East Coast. A big part of the wellness equation was having cannabis medicine as an alternative to pharmaceuticals. Cannabis, as part of a more balanced approach to life, has transformed my physical and mental wellbeing. I'm so fortunate to have access to products that are consistent, clean, effective, and made with care. People like Alison Ettel of Treatwell Healthh have taken more time to advise me on my regimen than my doctors ever have. Everyone deserves access to compassionate care and the treatment options it affords.
3. Cannabis is social.
In Colorado, we're lucky to have brilliant people like Kendal Norris of Mason Jar Event Group bringing cannabis out of the shadows with sophisticated, intimate events. At Kendal's dinners, friends and strangers come together in beautiful spaces to share a meal with cannabis pairings. Music, laughter, and candlelight make for a transcendent high and a memorable evening. We should enjoy cannabis with the good things and good people in our lives, whether that's a seasonal dinner prepared by a top chef or an evening at home with friends. Bring people you love together, light a candle, pass around a joint, and eat something delicious. If there's a better way to be together, I haven't found it.
4. We're building an inclusive, new cannabis culture where there's a place for everyone.
Cannabis consumption is finally gaining mainstream acceptance, and forward-thinking businesses are building brands and products to meet the needs of everyday Americans. I'm lucky to work with companies creating an inviting, engaging cannabis experience that makes the plants benefits more widely accessible.
When I'm at Ajoya, a local dispensary with a sleek, colorful space and an effect-based strain categorization system, I see men and women of all ages and walks of life talking excitedly with budtenders. Jane West and Grav Labs just launched a gorgeous line of cobalt blue glass pipes that beg to be shown off and talked about. You can buy Cannabis Now at airport newsstands, and it's not hidden behind a blinder on the top shelf. It's so exciting to watch cannabis culture come out of the shadows, and it's incredibly gratifying to support informed, engaging conversations about cannabis in the mainstream.
5. Edibles aren't scary.
About one out of every three of my friends stays away from edibles because of a bad experience. The story typically starts like this: "I ate the whole cookie." Most of these friends insist that they'll never try edibles again. And that's a shame.
Edibles producers have invested considerable time and money into educating consumers about how to enjoy their products. But consumers don't always get the "start low, go slow" message and a heavy first dose leaves them freaked out (but alive). It's too bad, because the right dose of edibles can be a magical thing. 5-10 mgs before a hike or a concert can make a good experience great. And I've been able to completely replace sleeping pills with a cup of mint tea sweetened with one of Mountain Medicine's raw, local honey sticks.
Edibles can be consumed responsibly, and they aren't scary at all. It's all about knowing your dose, and having patience. Edibles are not being slipped into kids' Halloween candy collections.
6. There are so many different cannabis experiences to choose from.
Every time I walk into a good dispensary, I am reminded why I love living in a state where cannabis is legal. Living on the East Coast, I was lucky to have maybe two strains to choose from, their primary benefits being that they get you high. Being able to walk into a dispensary and pick a lovely daytime Durban Poison or a high CBD Pre-98 Bubba Kush for sleep still feels exciting. Understanding the different ways that cannabis can enhance my daily life has been a game changer.
7. This community is everything.
I was welcomed with open arms when I joined the cannabis industry, and I'm so grateful to the many people who have taken the time to share their experiences and insights with me. This industry is unlike any other. I've gained great friends and incredible clients just by showing up and asking questions. For individuals with a strong sense of curiosity and an appetite for challenge, there is no better place to be.
8. Legalization is a social justice issue.
The war on drugs has been the premise for decades of over-policing and discriminatory enforcement that have devastated communities of color. We're already seeing the benefits of legalization in states like Colorado, where marijuana-related arrests decreased 46% from 2012 to 2014. But even in states that have legalized cannabis, black and brown people continue to be arrested for marijuana-related offenses at disproportionately higher rates. There is still much work to be done to right the wrongs of the War on Drugs, and we can't allow profits to blind us to the plight of people. The work to fight injustice continues within the industry itself. The industry can and should be an opportunity for people who have had their lives decimated by the racist War on Drugs.
Groups like the Minority Cannabis Business Alliance and the National Cannabis Industry Association Minority Business Council are working to build an inclusive, diverse industry. These organizations deserve our attention and support.
9. Cannabis won't kill you.
In 2014, there were 30,000 alcohol-induced deaths in the U.S. That same year, 25,760 Americans died from prescription drug overdoses. The number of cannabis overdoses? Exactly zero. If there's one thing I wish people could understand, it's that cannabis is far safer than what's already in our liquor and medicine cabinets.
10. It's time for us to own our cannabis consumption.
We have the opportunity to change people's minds about cannabis by being open and honest about our own relationship to the plant. We need people to understand that cannabis consumers look like their daughters and friends and neighbors. In my experience, these conversations are easier to have than they might seem—and I'm from Texas. Mainstream Americans are curious about cannabis, and there's a demand for accurate information. It's incredible what we can do armed with facts and personal stories. Let's start talking!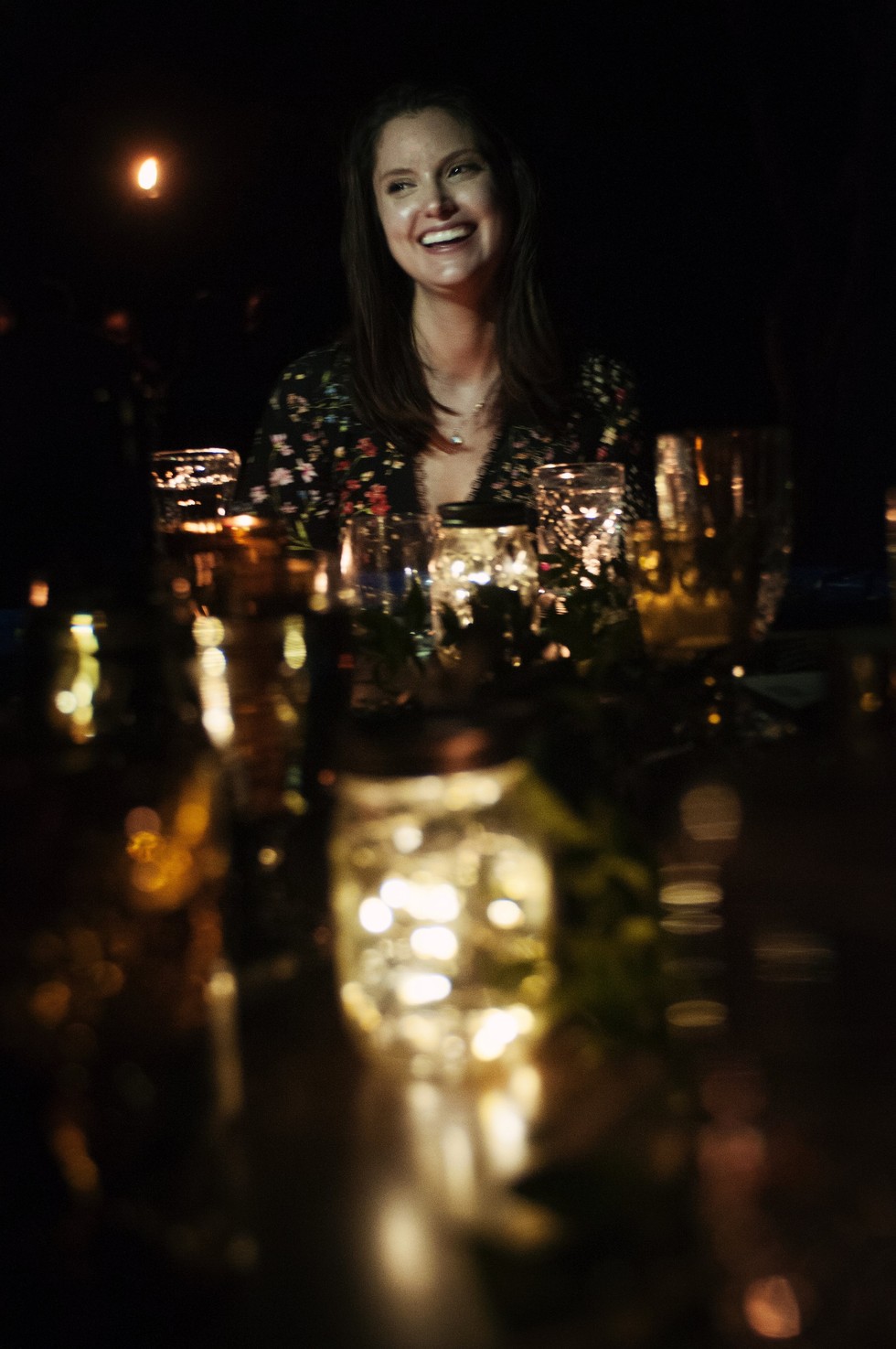 photo: Mason Jar Event Group