We've assembled an essential weed subscription box collection of items for the cannabis lover on the go. Treat yourself (or someone you really like) to WeedHorn's curated box of cannabis-infused indulgence.
WeedHorn readers can get 20% off and free shipping through December 20th. If you like the sound of this gift bundle GET IT NOW.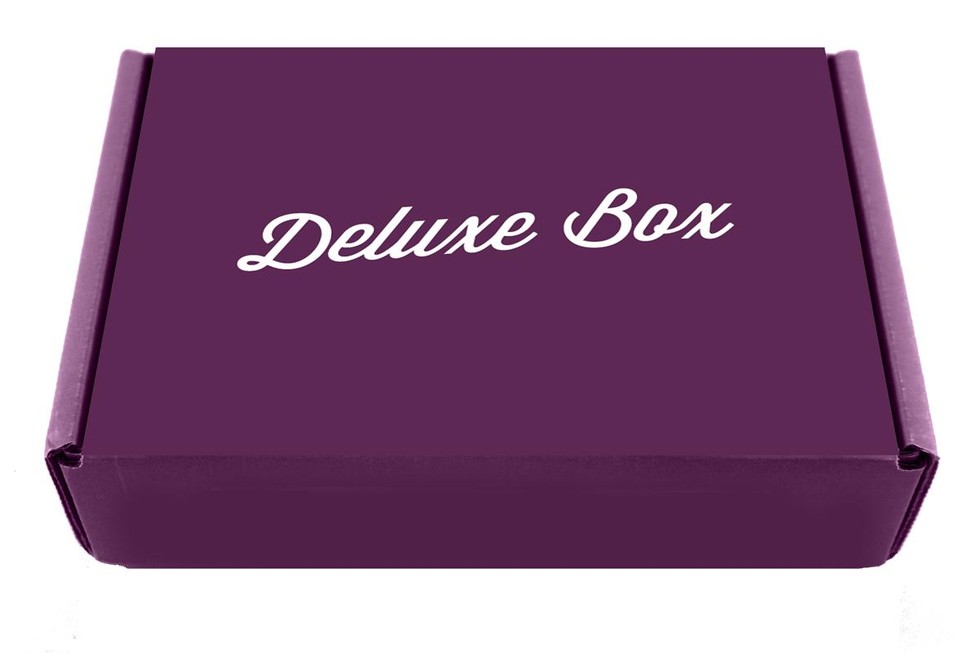 Here's what comes in the Deluxe Gift Box:
Empower White Label CBD Roll On Pain Relief - $13
[QYBUAS1479858011]

CBD is a natural compound that does a great job of relieving pain. I didn't realize how effective it was until my own mom started using one eyedropper full of CBD oil every day for her multiple sclerosis. After years of walking with a cane at a funny angle, her back and hips started to really hurt and nothing short of prescription painkillers could provide relief.

As soon as she started using the CBD oil her pain was reduced by approximately 80%. Pro athletes like NFL players are starting to realize CBD oil's healing effects as well and are starting to use it after games to relieve aches.

Oregon's 'Best Topical of the Year' award went to Empower Oil with good reason. They source the best CBD oil from the best organically grown plants and put it lovingly into an easy to use roll on.

This product will not get you high.



Empower CBD-Infused Bath Salts - $12
[K8KR0S1481346147]photo: FLURT
All the things we just said about Empower's CBD goodness in roll-on form applies to their bath salts. You cannot fully appreciate how a soak in Empower's essential oils and CBD extraction can change your life until you've tried it. You'll literally feel all the stress you've been carrying around melt away as you drift off into a peaceful state of well being.
This product will not get you high, but you'll be fully relaxed afterwards.
RAW Rolling Cones - $20
[KRJ5NG1479858011]

Sometimes you just want to roll a joint. Not everybody is an expert joint roller like the ones Cypress Hill has backstage at their shows. For those of you who aren't quite polished with your joint-rolling skills we've got the thing for you. RAW rolling cones make it super easy roll a fatty and get to the fun part.



Hemp candle - $10
[MO16ME1481346147]
The theme of this year's gift guide is 'cannabis spa' so it goes without saying hemp candles made with soy make a nice accessory to enhancing your vibe.
Hemp Wick - $10
[GFZLFZ1481346147]
They say big things come in little packages. This might not look like a big deal, but for people who use hemp wicks to light their bowls they swear by 'em. A Hemp wick has a tremendous amount of advantages over butane lighters, and for any avid marijuana smoker it would be the best option to light your bowls.
The wick is made from hemp fibers and is normally wrapped around a lighter so that it can be easily lit. We added hemp wicks to our gift guide because they're usually overlooked but rest assured the weed lover in your life will appreciate your attention to detail.

Rolling Tray - $10
[9U177Y1481346147]
It might seem like a silly idea to have a rolling tray...until you use it. Then you'll appreciate its functionality in a pinch. It's kind of like kitchen gadgets—when you get one that makes your life easier it makes you wonder what you ever did without it.
Glass One-Hitter - $10
[GACGXE1479858011]

There's a reason these portable little single-serving friends are so popular year over year. They combine the form and function just about any cannabis enthusiast can appreciate.



Dr. Bronner's GMO-Free Castile Hemp Soap - $5
[E3YGJJ1479858011]

We absolutely love Dr. Bronner's soap. Really, nothing says, Home Sweet, Hippie Home like a tall blue bottle of Dr. Bronner's, so it's pretty thrilling to see this little family-run-"magic"-soap-that-could company corner their share of the mainstream personal products market. They've developed one soap into a full range of new scents and product lines, all using the original formula, and all of which are now sold at Target, for example.



420 Wipes - $7
[MKQ4ZG1479858011]

Here's another stocking stuff most people don't think of. You want to keep your gear clean, right? 420Wipes are the equivalent of wet wipes you'd use after eating ribs or seafood. They're super handy to have on hand right after a smoke sesh, especially if someone spills some bong water on your table.



Kryptonite Cleaner - $5
[O90XO21481346147]
Sticking with the 'keeping shit clean' theme we also thought it would be good to have something a bit stronger on hand. Weed residue isn't exactly easy to get off things. It's more like black tree sap—sticky and messy. Kryptonite is handy for keeping your glass looking ship shape for your next sesh.
Medtainer Childproof Container - $15
[N6073J1481346147]
Last but not least we need a way to store our flower keeping it fresh and away from anyone under the age of 21. Medtainer's take on stash containers is pretty straightforward. We're liking the new locking stash jars hitting the market and will likely have more on these in future product reviews.
WeedHorn readers can get 20% off and free shipping through December 15th. If you like the sound of this gift bundle GET IT NOW.
[P23NU41481346147]