At the age of 54, Sharon Kelly began experiencing excruciating pain in her ribs on the left side of her body. She chalked it up to a recent massage she had received earlier and went on with her day. After several days of feeling the same pain Sharon finally went to her doctor. The doctor came back with Kelly's worst fear. In December 2013 she was diagnosed with stage four non small cell lung cancer.
Sharon Kelly began to beg and plead with doctors about treatment considering both radiation and chemotherapy. Unfortunately, the treatments are not available to someone diagnosed with stage four lung cancer as it only makes your condition worse. Doctors told Mrs. Kelly she had around six to nine months left to live and to enjoy her time with family. She left utterly heart broken.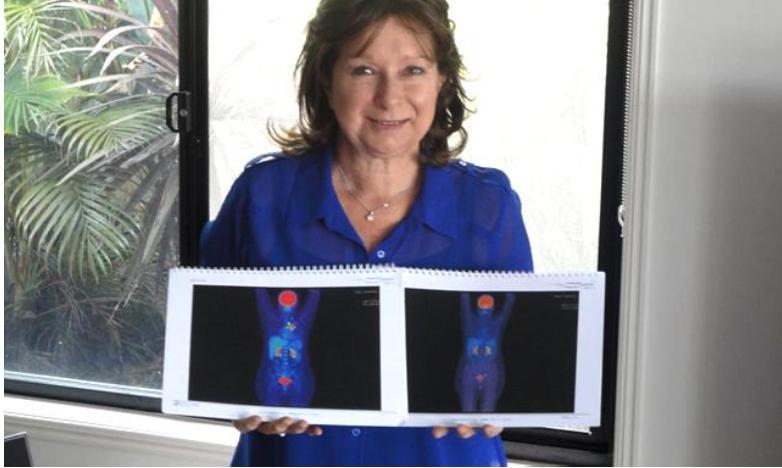 During her medical scans a 5cm tumor in her left lung was seen. Doctors also noticed the cancer had spread to Sharon's throat and back . A few months later Kelly asked her medical team to start her on chemotherapy. It lasted only two months after she tested positive for EGFR mutation. Once a patent tests positive for the mutation, they are taken off chemotherapy and then placed on a pharmaceutical tablet called Tarceva. The doctors told Mrs.Kelly not to get her hopes up with the drug as it didn't have much success. The mother and wife returned home to her family completely exhausted. Her youngest daughter had a bright idea and turned to Google. That bright idea would save her mothers life.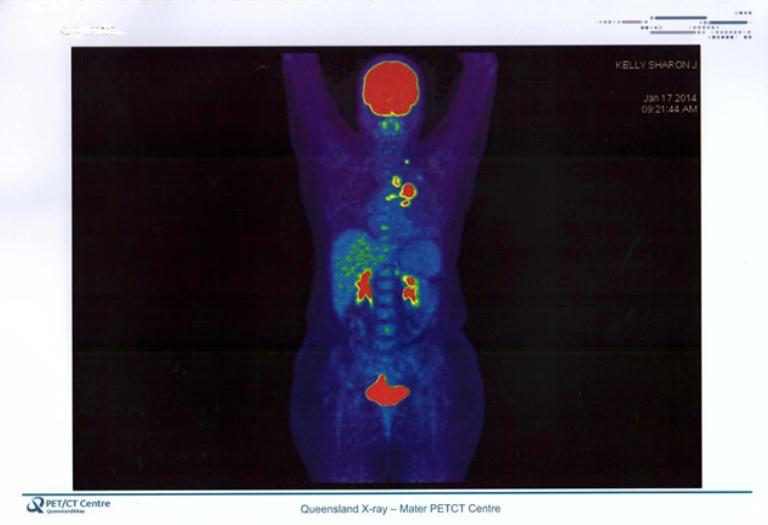 Sharon Kelly's daughter was researching cancer patient stories and read how many of them found relief by using concentrated forms of cannabis. Her mother agreed to begin ingesting small dosages of cannabis oil orally. However Sharon found herself becoming extremely tired and unable to take the full dosage required. They started doing research on cannabis suppositories. She found out methods that inserted the drug by vagina, rectum or urethra did not tire her down as much in which she was then able to take the full dosage needed.
After combining a healthy diet, alkalizing and cannabis oil, doctors noticed Sharon's tumor was shrinking and within 7 months was gone. Everyone was completely astounded by this miraculous recovery including her oncologist. Now Sharon is still cancer free and gives all credit to cannabis oil for allowing her to fight and win her battle with cancer.