WeedHorn is celebrating birthday number one. When we sat down to talk about how we wanted to celebrate the occasion, we thought about making a cake made with weed butter. But that's too easy, and we're not into easy.
At that same time we got to talking to Chef Matthew Ramsey, the mad genius behind the forthcoming PornBurger book launching on May 17th. Chef Ramsey had been playing around with some cannabis-infused burger ideas and that's when inspiration struck. We played around with a few ideas of the 'perfect' burger for serving on 4/20, and of course it should get you high. But knowing Chef Ramsey, it was going to be damn sexy. If you've never wanted to motorboat a burger before, this one might just give you motivation.
This canna-burger from PornBurger is more than just a pretty face, it's the whole goddamn package. With two beef patties, ground with cannabis-infused beef fat, a cold-smoked tomato, Worcestershire dusted potato chips, and roasted ramp and leek aioli, this stoner delight elevates the burger to its very own cloud 9. It's the most delicious way to celebrate our favorite holiday!
For instructions on how to infuse your own lard, check out this recipe on Sous Weed.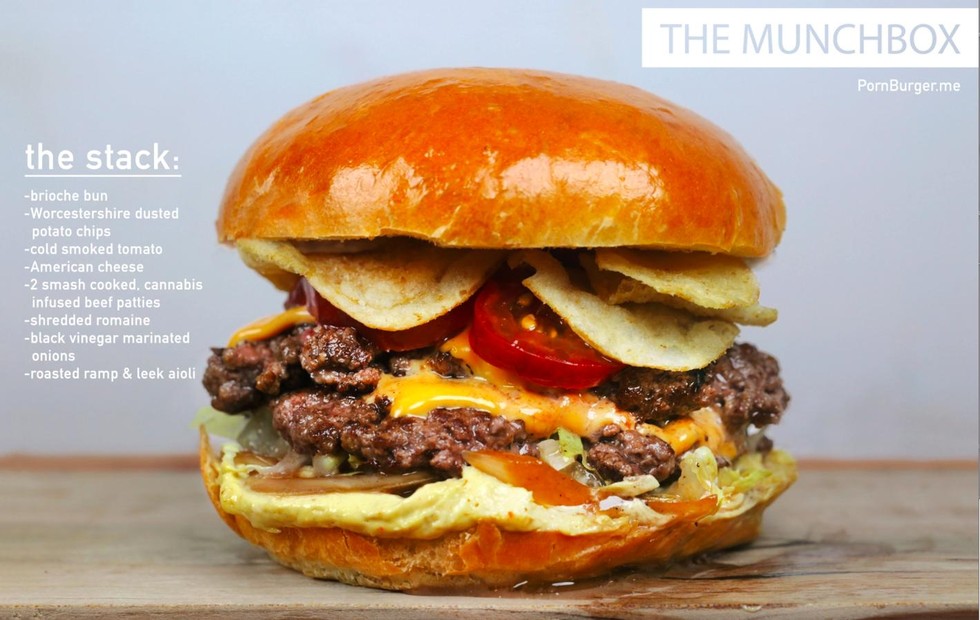 Photo by Mathew Ramsey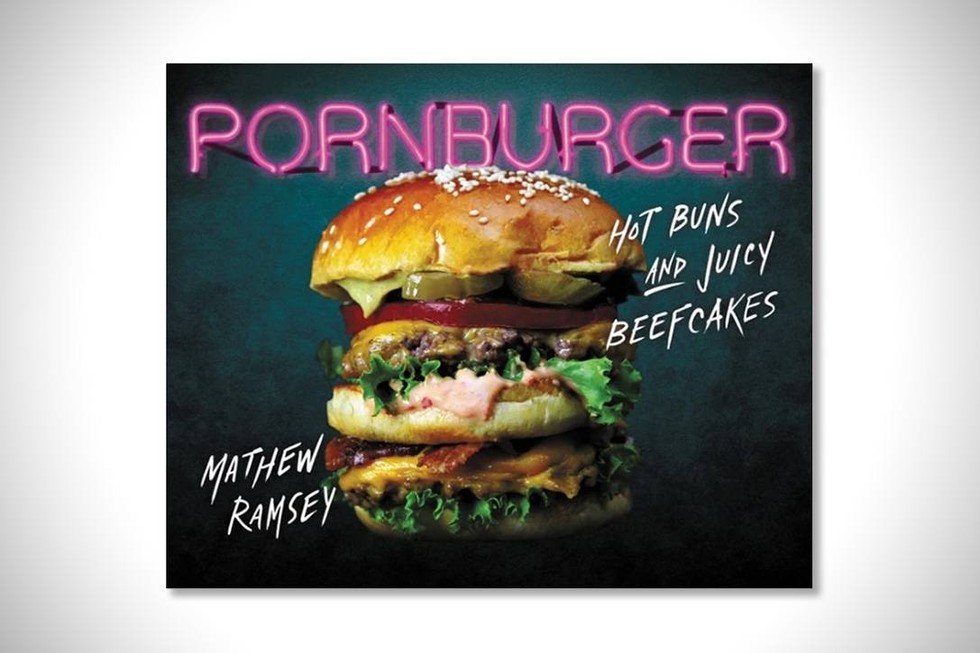 You can now pre-order the PornBurger Cookbook on Amazon and hang with Mathew Ramsey on Instagram, Twitter, & Facebook.