As many pet owners know already, the problem is that there isn't an accredited veterinarian in the United States who will to talk to you about medical cannabis and your pet.
Partly because, in all likelihood, they don't know anything about medical cannabis, and, on the other hand, even if they did, they wouldn't tell you anyway, wouldn't breathe a word of it. Because any veterinarian in the United States who were to discuss cannabis as a treatment option for your pet would most certainly lose their license and never practice veterinarian medicine again.
Enter Goldie Berencsi, one of the brightest, hardest and most over-worked women in cannabis today. As a lifelong animal advocate, Goldie started studying veterinary science, cannabis science, and the ever-changing cannabis laws long before launching her first business, K9Healing in 2008.
photo: Goldie Berencsi
Today, as a licensed holistic pet practitioner, Goldie Berencsi is at the forefront of botanical remedies and alternative pain management. last month, on September 1, she launched the first "documented independent pilot study utilizing industrial hemp as an alternative therapy for pets" through her other business, Healing Without the High.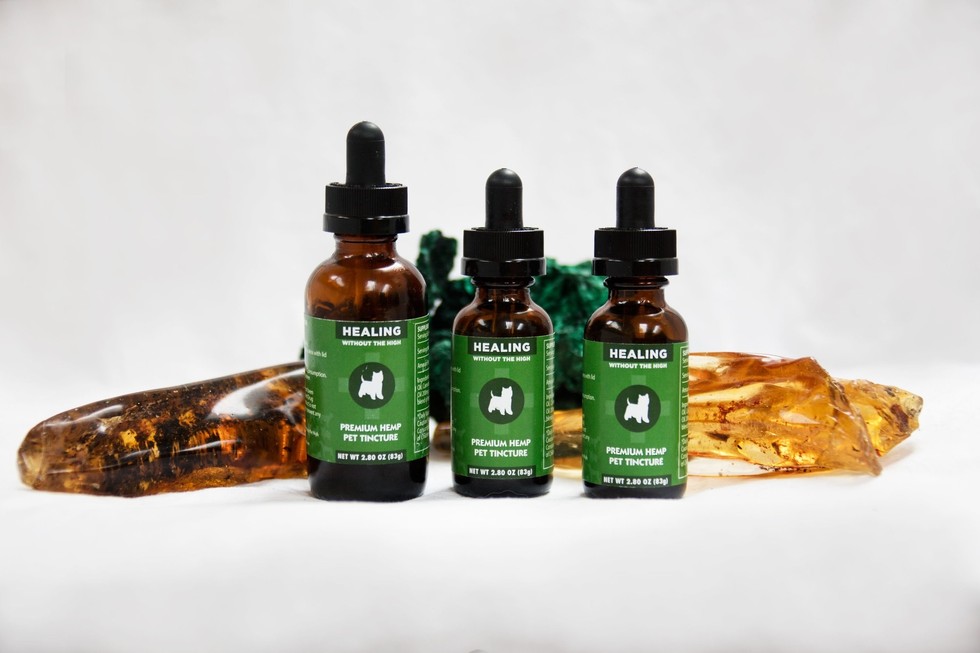 Speaking of patients on the mend: that handsome little devil, pictured above and below, that's Melvin. And we are most definitely sending him good vibes, because he just had his right rear leg removed, and the cancer has spread to another leg. So Melvin and Goldie and Melvin's human are now working on a customized CBD regiment for him to follow for the next few months.

Best of all, I'm very excited to announce that WeedHorn will be launching a collaborative pet series with Goldie this month! So we'll be checking back with Melvin regularly, as well as many of of Goldie's other gorgeous patients throughout the fall. Wait to you see these faces, and fair warning, WeedHorn friends: resistance is futile.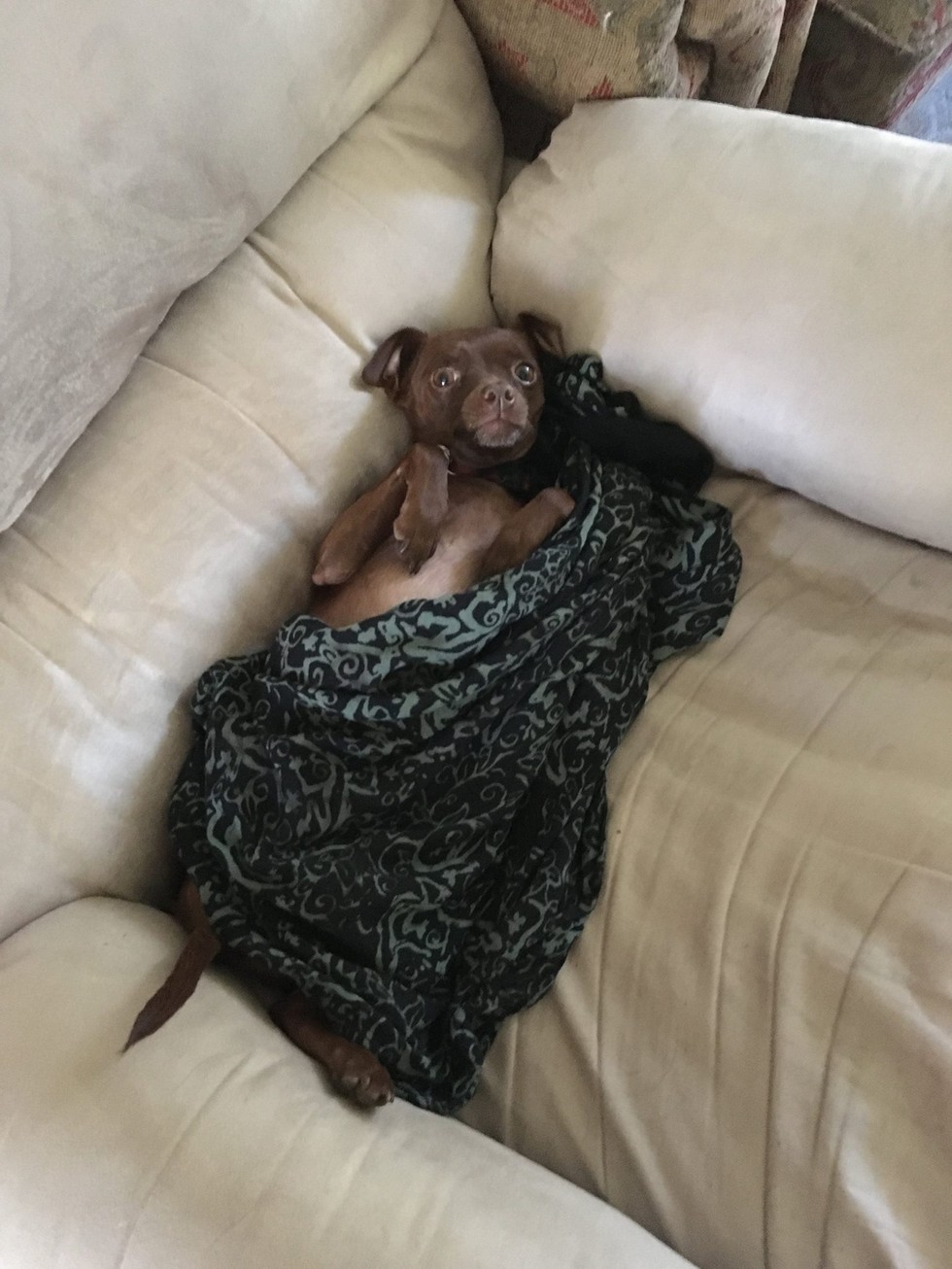 Stay tuned for more Quality Time with Melvin.