Oakland's former United Food and Commercial Worker's Union Organizer Dan Rush was indicted by the FBI last week and charged with violating state labor laws in addition to committing fraud. Rush has been a key Oakland cannabis union organizer for dispensaries, and a prominent figure in the cannabis legalization movement for since 2010.
Over the last five years Dan Rush has raked in over $600,000 in bribes, kickbacks, and other forms of gifts from numerous individuals. The jig was up once industry operators, investors and lawyers realized what he was doing with their money and that he never had any intention of paying it back. Once Rush received money earmarked for advancing the cannabis industry in Oakland, it disappeared. Instead of ever getting it back, victims were given reasons why they couldn't sue him. Rush abused his power on the union board and gave out falsified information while accepting bribes on the side.

Rush was working with Worker's Comp Attorney, Marc Terbeek using shady scams with endless loopholes to monetize their own activities allegedly. For years Rush would direct clients and legal work straight to Mark Terbeek's office. Rush was eventually given a company credit card among other kickbacks that was paid off by Terbeek. Rush would use the company card for monthly expenses including paying the cell phone bills of multiple Hell's Angels associates.
Fast forward to a few years later to a point where Rush and Terbeek met Martin Kaufman. Kaufman owns, operates, and builds medical marijuana dispensaries in Oakland. Kaufman alone has loaned Dan Rush $600,000 for projects that failed or were never seen through to completion. Terbeek would take the money from Kaufman and pay off Rush's previous loans. Instead of building dispensaries, Rush used $100,000 from Kaufman to purchase a second home in Oakland.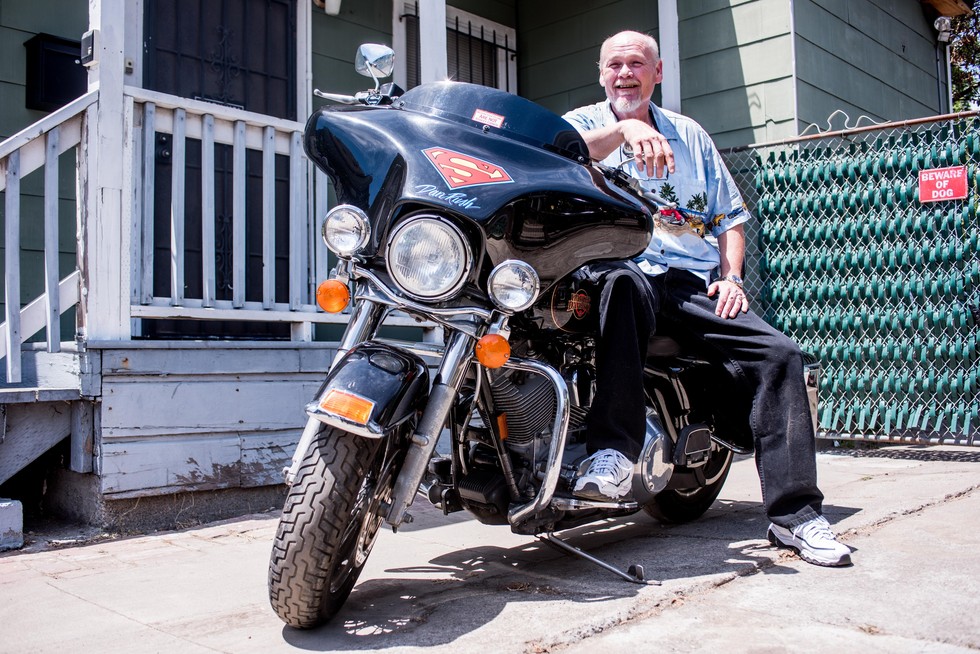 Many of the key individuals involved including Rush's own employer have been assisting the FBI in the investigation over the past twenty four months. The Affidavit can be read here in it's entirety. The FBI and the Civil Rights Squad launched a full investigation on Dan Rush and raided the offices of many involved. The attorney Marc Terbeek's office was raided in January of 2015. Terbeek immediately complied with law enforcement and the IRS.
The FBI set up numerous witnesses with recording devices to catch the conversations. One of those witnesses was former dispensary owner Carl Anderson, who operated a pot club in Oakland until 2005 was seeking to gain a new permit in 2010. Dan Rush introduced Carl to Martin Kaufman. Kaufman wanted to make an investment on opening a new club in town and fronted 50K as a loan to Anderson.
Dan Rushed helped himself to the amount of $35,000, and handed the rest over to Carl. Carl stated a week later he was given another $35,000 loan from Kaufman to which Rush took out another $10,000 and the men were left hanging without ever receiving their permit to operate in the city. So far Dan Rush's legal team has issued statements stating "The case will play itself out in court". If convicted of the charges, Mr. Rush could face up to 25 years in prison.
Back in 2012 Dan Rush was given a Movement Building Award from the UFCW.