Using marijuana recreationally has been considered taboo for far too long. My mother was thankfully always very open about her cannabis use as she has Multiple Sclerosis and educated us kids on the facts. She put the fear of God into us though for all hardcore drugs so I always understood from a young age cannabis was helpful although you couldn't talk about it near any D.A.R.E. officers.
Life with children can be difficult, hectic, scary, emotional and everything in between. So why are parents considered bad people for using cannabis? In the 60's it was pretty common for housewives to be given valium to deal with the stress of daily life (which carries over 40 side effects).
Today's parents are more willing to pick a joint than to take narcotics but fear what their children might think. One of the biggest ordeals to face is "how do I tell my children?", or "how can I hide it from them?". Meet a few moms who are very open with their cannabis use and how they handled telling their children:
January Thomas

January Thomas is a mother first, and cannabis user second. She is one of the many women to openly talk about her cannabis use and how it affects her daily life as a mother and fiancee. January has said she smokes as much as 5 times a day while still caring for her daughter. She's not the only one to partake in the sessions as her and fiancee Henry rotate out to take turns during the day.
They also read pro marijuana children's books to their two year old daughter, Zeena to help show her what it is that her parents do. It's a way of life that helps many mothers in their hectic daily life. Thomas is a firm believer of restricting cannabis use for adults only but understands and supports its medicinal values for children in need. Like many other mothers January says the cannabis makes her more creative with more patience and that makes her a better parent.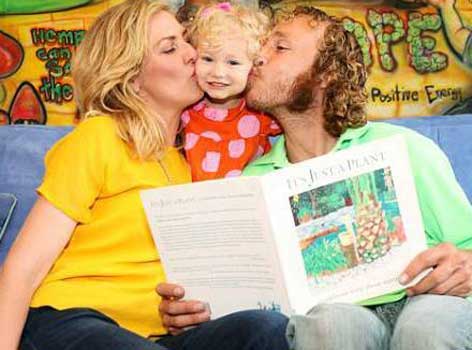 January with daughter Zeena and fiancee Henry Photo Credit: thenewage.coIt's Just A Plant Pro Marijuana Childrens Book
Susan Sarandon
Sarandon has a long list of imdb credits many of which she says she owes to marijuana. The hollywood mom of three has stated that she's never filmed while high or been high on set, however when reading her scripts she does enjoy smoking marijuana as it helps give her a different perspective on roles. It also allows for her to slow down and enjoy the moment during her busy schedules.
She does not condone being stoned 24/7 and made sure to set clear boundaries with her children as well as educating them on the subject. Last year in 2014 Sarandon attended a High Times party with boyfriend Jonathan Bricklin. Now she is a grandmother to one and quite content with being open about her cannabis use. Sarandon uses her celebrity status to raise awareness for many organizations and charities that include the marijuana industry.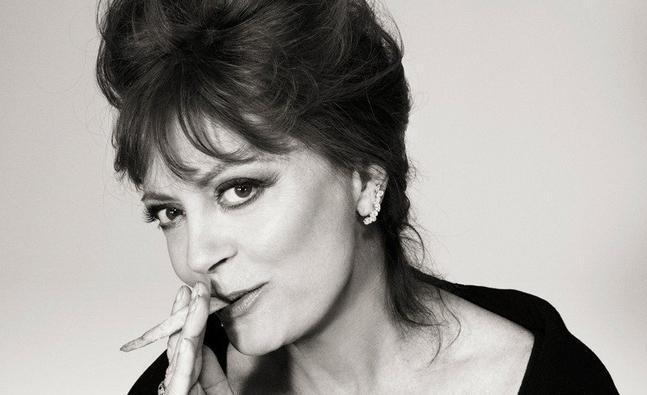 Photo Credit: winetimes.co
The Stoner Mom

A suburban house wife started smoking cannabis to assist with her depression. Before the stoner mom began using cannabis her views were that if parents used drugs of any sort they were bad people and selfish no less. Things changed when the stoner mom began to face reality when her depression hit at the same time as her mid life crisis and divorce.
The twenty-nine year old mother to two found herself immediately at peace upon smoking marijuana for the first time. She had previously been on many pharmaceutical narcotics with no real improvements, upon smoking she found herself getting a better nights rest to wake up in a better mood with her children. Now she runs and created the blog TheStonerMom to help give a voice to mothers who use cannabis and provide a space where they may feel more comfortable talking about the subject.
I am also a photographer, wife, mom of two and the devoted stepmom to two more. My children are verifiably gifted, attending one of the top elementary schools in Colorado. My home is peaceful, stylish, normal. I volunteer in my children's classrooms and help my husband in running our businesses. I go grocery shopping every week, I menu plan, I have chore charts and I drive a minivan. Also, I smoke pot daily
From thestonermomblog
Photo Credit: thestonermom.co