Holy meat sweats! I need a serious detox after all the Memorial Day summertime BBQing. It's a veggie platter and ganja yoga kind of day so I whipped up a quick Green Goddess dressing made with sous vide kief-honey. Now's as good as any time to start getting into shape (preferably a shape that isn't round) which is why eating healthy now is the key to slimming down for summer.
Kief honey is a staple you'll want to have on hand for various summer foods like our Honey Blazed Salmon, Medicated Chicken Wings or Lil' Smokies.
But for this healthy option a little 'green' in that Green Goddess dressing will definitely make you feel good for the rest of the day.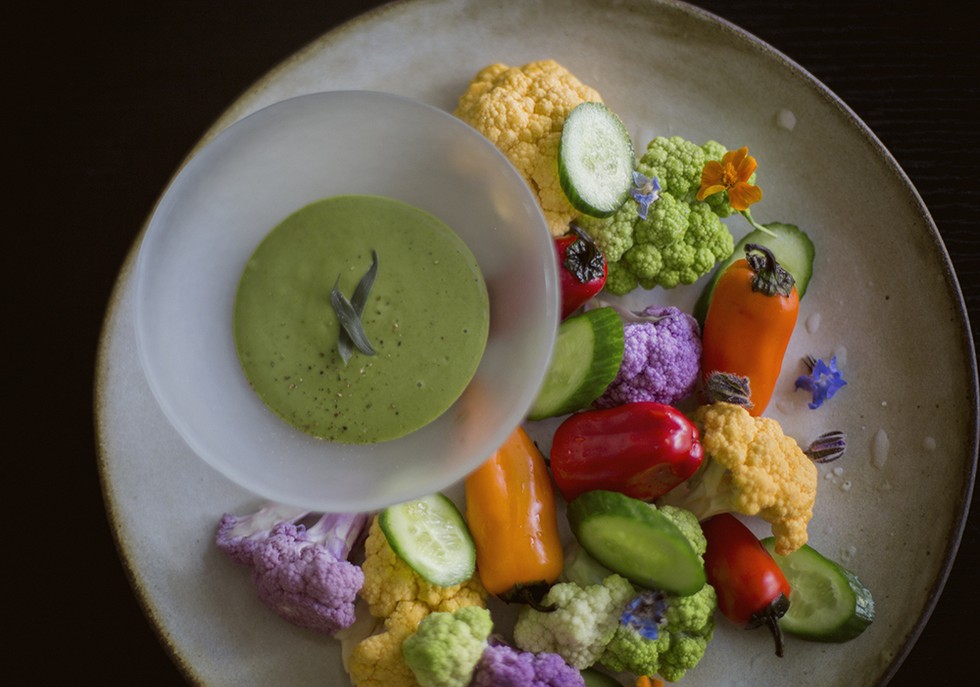 Photo by Sous Weed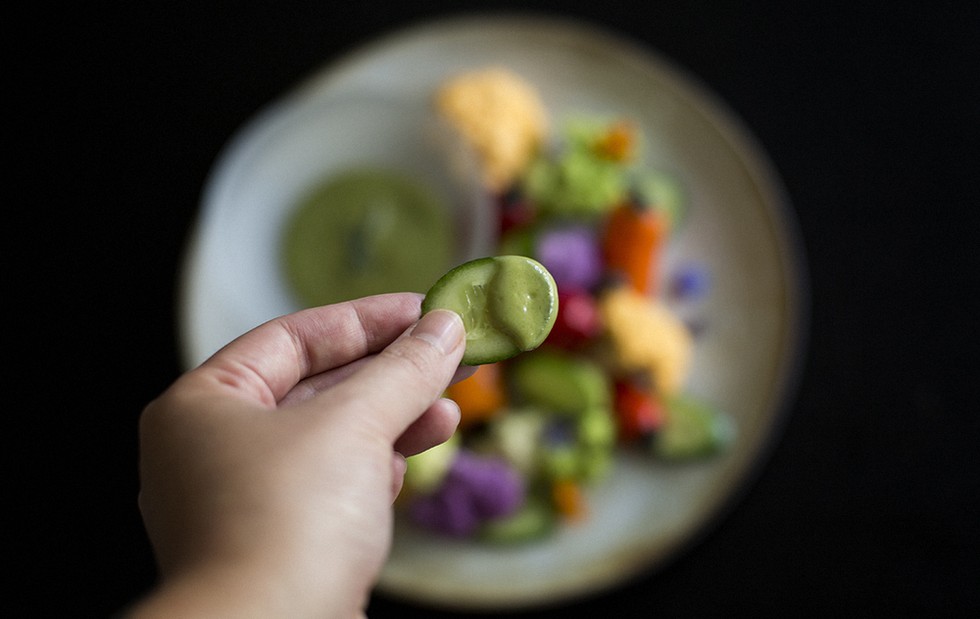 Photo by Sous Weed
Green Goddess Dressing
Makes about 2 cups
Ingredients
• 3 Tbsp parsley - chopped
• 3 Tbsp tarragon - chopped
• 2 Tbsp fresh basil - chopped
• 1 small shallot - chopped
• 1/2 medium avocado
• 2 Tbsp apple cider vinegar
• 2 garlic cloves
• 2 anchovies
• 2 tsp lemon juice
• 1 Tbsp kief honey
• 1/3 cup sour cream
• 1/4 cup heavy whipping cream
• Salt and pepper to taste
Directions
Place everything into blender and puree until smooth. Serve with fresh veggies to dip!