A new medical marijuana dispensary is set to open near New York City's Union Square in January 2016. New York City-based Columba Care will open the dispensary on 14th Street between Second and Third Avenue. They were awarded one of New York state's five medical marijuana licenses in July.
The dispensary is a symbol in the growing national momentum for legalized marijuana use.
As of September 2015, 23 states and the District of Columbia allow marijuana use in one form or another. Four of the states allow recreational use, and the remaining states allow medical use with a doctor approved medical card.
New York state allows for medical marijuana use under the Compassionate Care Act, passed in 2014. The law allows use of liquid and oil based cannabis consumed by mouth or through a tube. The law does not allow smoking marijuana as a medical treatment—for now. But it's a big first step toward broader legalization efforts down the road.
---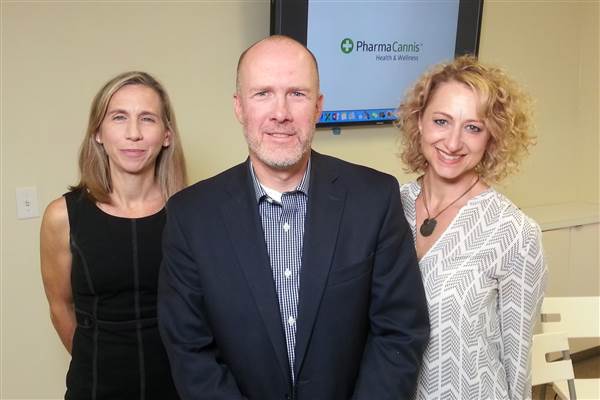 The driving force behind New York's Compassionate Care Act are parents of children who suffer from debilitating diseases such as Epilepsy, Dravet Syndrome or cancer. "We had immediate family members who were all affected by debilitating conditions, so medical cannabis is something they will be able to try once the product is available," said Norah Scott, co-founder of Pharmacannis. Pharmacannis is another one of five license recipients, and was founded in 2014 by two husband and wife teams. Scott's husband, Teddy went on to add, "There is no doubt that people really see and believe this (legalized medicinal use) is actually working and doing something, but what people are missing is how and why it's working."