The medical marijuana system in California just got some long awaited reform. Titled " The Medical Marijuana Regulation and Safety Act," this is the first set of revisions to California marijuana law in almost twenty years. It creates a new state agency to regulate medical marijuana, and outlines new licensing procedures for cultivators, dispensaries, and even testing facilities.
Considering the fact that California dispensaries haven't had to list test results for potency and pesticide on their products, suggested dosage, or THC content, this bill could immediately help inexperienced patients avoid consuming a harmful amount.
---
This bill, along with two other marijuana-related bills in the policy package, lists rules for the production and sale of marijuana products, including licensing procedures for growers, processors, and dispensaries. Under the existent Department of consumer affairs, a 'Bureau of Medical Marijuana Regulation" would be created to manage marijuana from " seed to sale."
Local municipalities retain the ability to craft their own ordinances and impose taxes. With the current concerns of the drought and pesticide use in mind, these bills also address issues like environmentally aware practices and organic certification under the California Department of Food and Agriculture.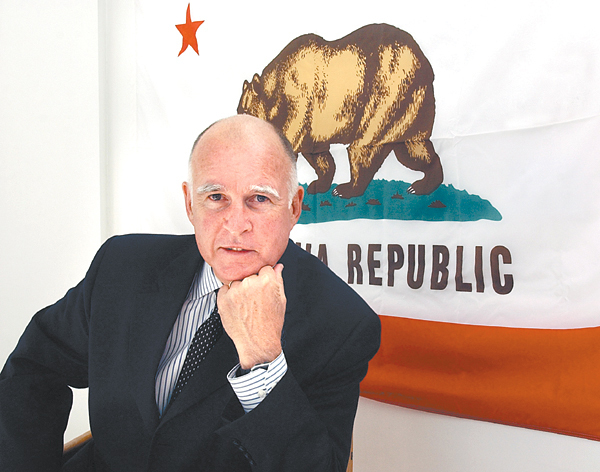 If signed into law by Governor Brown, this would be the first time for California law to clearly state that licensed members of the medical marijuana program "are not unlawful under state law and shall not be an offense subject to arrest, prosecution, or other sanction under state law, or be subject to a civil fine or be a basis for seizure or forfeiture of assets under state law."
Some are concerned that since writers of the bill were rushed, there may be contradictions or situations where the impact upon existing patients was not deeply enough considered. Regardless of how the high-pressure time frame affected the phrasing within the bill, is it worth risking the safety of medical patients to wait for a more ideal bill? Every instance of improper dosage affects the reputation of marijuana, hurting the efforts towards legalization for adult use without medical cards.
The success of the new Bureau of Medical Marijuana Governance depends on Governor Brown vetting solid candidates to lead the organization, who have knowledge of the multi-dimensional issues facing business-owners and consumers. Effective regulation of medical dispensaries is vital as the nation expects California to continue the wave of legalization on the West coast. This infrastructure of rules will provide a starting point for recreational laws, and make for smoother sailing along the way to federal legalization of marijuana for adult use -- as long as knowledgeable hands are steering the ship.
    <p>
        <img src="https://assets.rbl.ms/2026551/980x.jpg" id="72410" class="rm-shortcode" data-rm-shortcode-id="9CFRE91490723736" data-rm-shortcode-name="rebelmouse-image" >
    </p>
    <p>
Insiders expect Governor Brown to sign SB 643 into law, but you can track its progress
        <u><a href="https://leginfo.legislature.ca.gov/faces/billStatusClient.xhtml?bill_id=201520160SB643"> here.</a></u>
    </p>
    <p>
        <br>
    </p>
</div>