We're not even two weeks into 2016 and we've already lost another giant in the music industry. Legendary Eagles front man and Grammy winner Glenn Frey passed today due to complications from rheumatoid arthritis, acute ulcerative colitis and pneumonia. He was 67.
Frey is survived by his wife, three children and legions of fans ranging from babies learning to walk (like my son who dances when 'Take It Easy' comes on) to 70-year-old baby boomers.
At one point in the late 1970's, The Eagles were the biggest band in the world. They cranked out iconic song after iconic song, including 'Lyin' Eyes,' 'Take It Easy', 'Hotel California' and 'I Can't Tell You Why.'
Frey cofounded The Eagles in 1971 with singer/songwriter Don Henley. The two formed one of the most dynamic and successful song writing teams in the history of rock and roll. Showtime's unflinching and authentically raw History of the Eagles documentary told the story of how Frey and Henley met in southern California, Frey having moved from Michigan and Henley from Texas.
---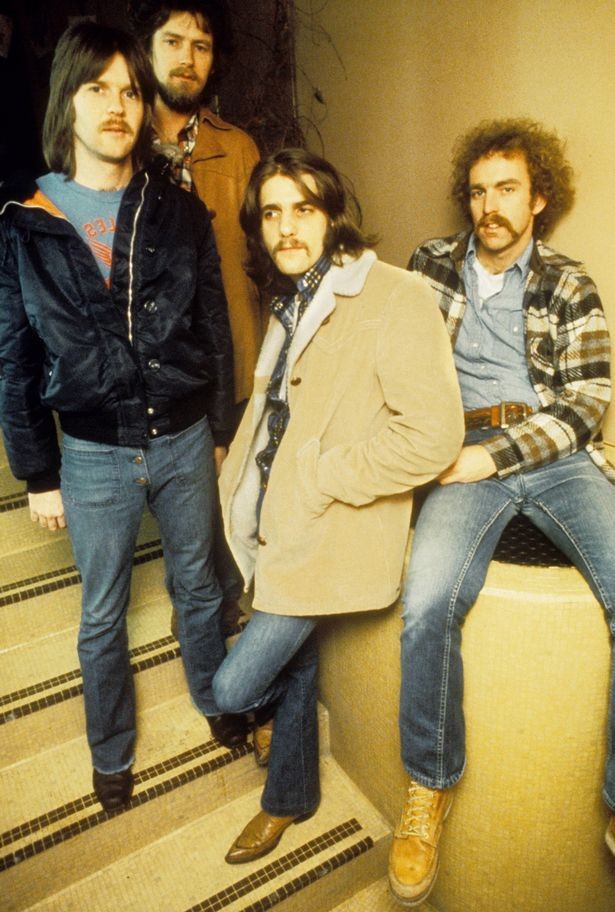 The Eagles in their heyday.via showtime
Frey then rented a house with Jackson Browne. In the Showtime documentary, Frey reminisces about how he and Browne would smoke weed and write songs.
It was truly a time of sex, drugs and rock & roll.
"I'd be upstairs listening to Jackson work his way through a chord over and over," said Frey, "that was how I learned to write songs."

via allmusic
Marijuana was a big source of inspiration for the duo during those critical years when they produced their best work. Frey and Henley's reference to marijuana is immortalized in 'Hotel California:'

"On a dark desert highway, cool wind in my hair
Warm smell of colitas, rising up through the air..."
In a 2013 interview with Rolling Stone magazine, Frey spoke about having the marijuana talk with his college-aged son. Frey's son said, "Dad, I don't understand some of your songs. 'Hotel California,' for example — what is 'colitas?'"
"Well, it's a Spanish word," he chuckles, recalling his attempt to sound vague to his son, "it's a botanical term. It means 'little flowers."
Frey's son poked around on the internet and found the meaning of colitas to be a word in the Spanish language meaning "little tails" A slang term in Mexico for the buds of the cannabis plant.
The next time you reach for the vape pen and adjust your mood with a little cannabis, put on some Eagles instead of current stoner tunes, then sit back and enjoy the brilliance of some old school weed-smoking rock legends.
via Entertainment Tonight's YouTube page