Here I was, thinking the $25 iHit phone case/cigarette case all-in-one with a removable storage unit was just so darn clever, right. And it is too: it's odor-free, doubles as a rolling tray, and holds up to 5 pre-rolls. Even better, it "stores cigarettes, rolling papers, money, prophylactics and more!" Count me in.
Photos courtesy Love from Oregon
I had a couple questions about another style, but then I got gently nudged in a slightly different direction by Smuggle's most helpful personal shopper, who suggested I take a look at this smart, streamlined little instrument.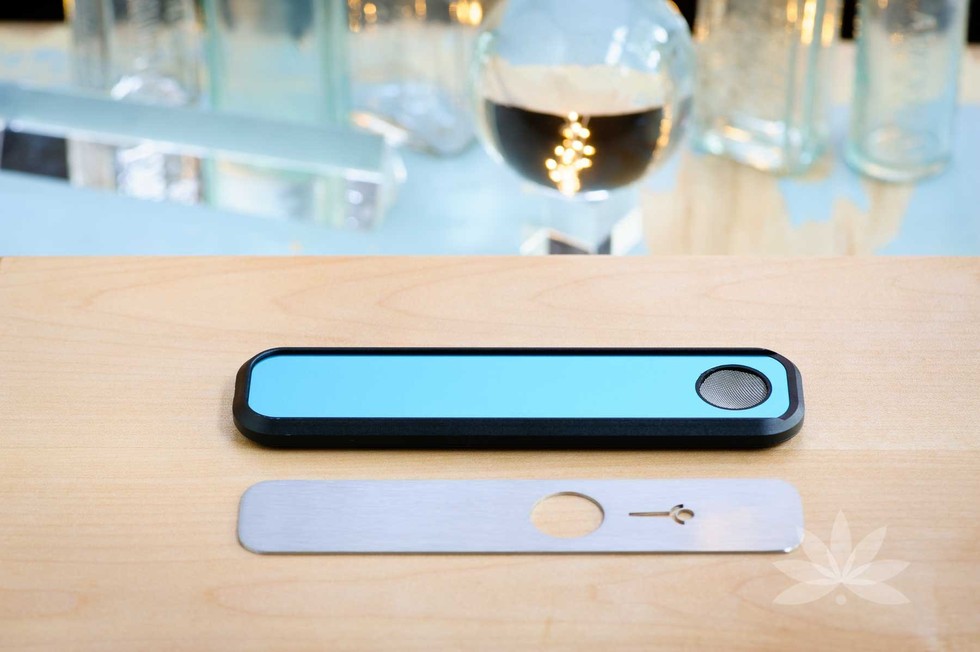 Far more functional, he said. That is, if I were looking for the best pipe on the market, he said. And I gotta say, the man's got a point.

Made by Genius and living up to their name, this quietly brainy device combines state-of-the-art waterless filtration technology with an Aluminum Thermal Conductivity 250 times greater than glass and a whopping 1000 times greater than wood. Which makes the "Ocean Harvest" the cleanest, safest pipe around—better for your lungs, not to mention the quality of your overall smoking experience. Now I know.
Available at Love From Oregon.