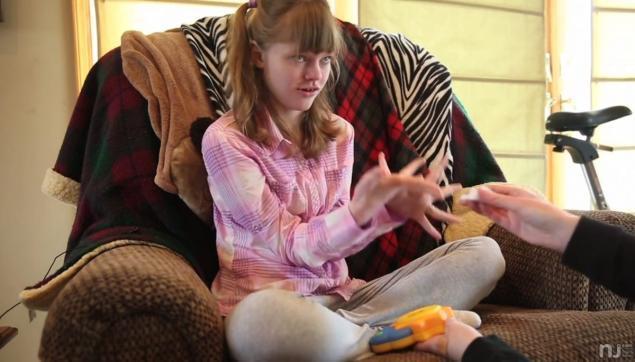 16-year old Genny Barbour of Maple Shade, New Jersey suffers from epilepsy, yet she cannot get medication she needs to control her seizures during the day while she's at school. Trenton, New Jersey Judge John S. Kennedy said the Barbour family did not show their daughter would suffer "irreparable harm" if denied medical marijuana in school. "There are no doctor's reports from Genny Barbour's treating physician that would establish that her lunchtime dose of marijuana is medically necessary," Kennedy wrote in his 11-page decision to disallow Genny's treatment on school property.
Roger and Lora Barbour have sued to get the nurse at their daughter's special education school to administer medical marijuana during the day to prevent seizures.
Since April, Genny has only been able to attend half days of school so she can be at home to receive the much needed mid-day dose of medical marijuana.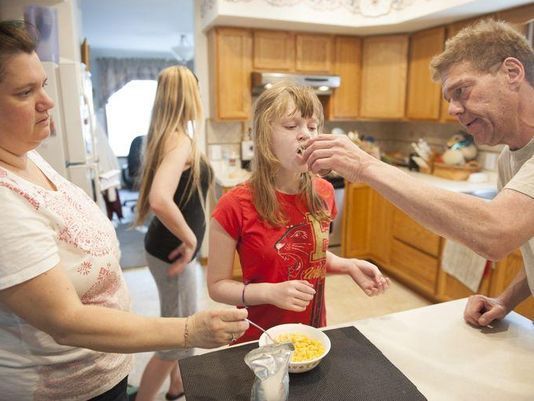 The Barbours have suffered 3 legal defeats so far, but vow to keep fighting for their daughter. They have appealed Judge Kennedy's decision, and may have the first court challenge of its kind in the U.S.
Kennedy ruled in January and again on an appeal in August that the Maple Shade school district has to follow state law banning drug use in school zones, as well as federal law stating marijuana possession is a crime, despite New Jersey's new medical marijuana law.
It's a frustrating story that keeps repeating itself around the U.S. Desperate parents are risking everything and fighting mountains of red tape just to save their children.
In Genny Barbour's case, her registered caregiver under the state medical marijuana program is her own mother, Lora. The Barbour's latest strategy is to establish Lora as the caregiver so she can go to the school bring school hours and administer the cannabis oil treatment. Attorneys for the school indicated they had no intention of letting Genny's mother on site with any form of cannabis.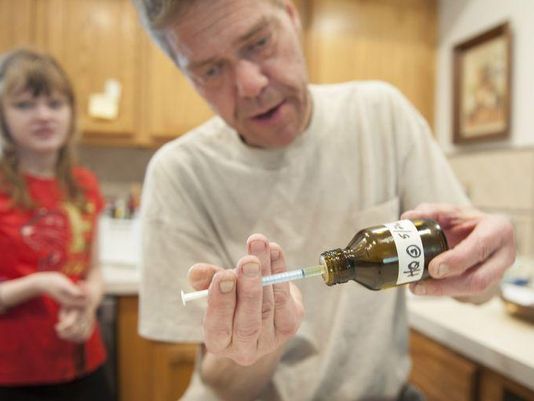 "The Larc School remains bound by the existing laws of this state, including but not limited to the Drug Free School Zone Act and the current version of the N.J. Compassionate Use of Medical Marijuana Act," Larc School attorney Aileen Droughton said in a written statement. "As such, please be advised that no medical marijuana will be administered on the Larc School grounds by any individual..."
Roger and Lora Barbour are going to continue to appeal and fight for their daughter to receive the effective cannabis oil. Since she began consuming edible marijuana 13 months ago, Genny's seizure occurances have dropped to only one seizure every five days or so. Before that, Genny suffered multiple seizures per day.
New Jersey state Legislature passed a bill earlier this summer that would require schools to establish rules that would allow students with developmental disabilities to consume edible cannabis on school property.
Governor Chris Christie will decide if the bill will pass or not.