cannabis, youtube.com, video, weed, pot, medical marijuana, cannabis industry, hemp, marijuana, cbd, marijuana business, shop, katarina ma..., hemp health inc., dixie botanicals, headshop, amsterdam, green rush, quality, cbd oral spray, cannabidiol (drug), rick simpson, cw, weed business, hemphealthinc., cbd epilespy, charlotte's web, cannabusiness, smokers, coffee, sm..., cbd oil, cw botanicals, coffeeshop, recreationa..., smartshop, sgtv, pot business, hemp oil, hd, netherlands, holland, cbd pharma capsules, charlotte figi, cbd salve, san diego 6 news, stanley brothers, ultimate, smokers guide to amsterdam, hemp products, guide
Research for Cannabidiol more commonly known as CBD has made remarkable progress in the last few years that's helping pave the way for legalization. The medicinal value simply cannot be denied. CBD's have played a major role in curing thousands of cancer as well as helping those suffering from Epilepsy, Aids, and PTSD .
A user will not feel a head high but will experience loose limbs. Patients have compared taking CBD products to that of a pain pill. Since the CBD used is extracted from hemp it contains no THC. Hemp Oil is not considered a medicine but a dietary supplement by the U.S. FDA, making it legal to purchase by-products in all 50 states. You may also find a list of CBD products at CBD Store that are also available to the U.S.

Charlotte's Web Botanical

Probably the most well known CBD product comes from CW Botanicals, a family owned company located in Colorado . Charlotte's Web Botanicals are offered to consumers in gel form or oil form for immediate use. The Coconut Oil contains 5000 mg of extract per bottle, has been seen on Dateline NBC. The oil is mixed with several other natural organic compounds commonly found in hemp to be applied or taken daily. Currently due to Florida's State laws with CBD, the company is unable to ship products there but the other 49 states currently have a green light. The Charlotte's Web products are infused with hemp grown in industrial size federal government approved operations yielding plants with less than .03% THC.

CannaCeuticals
CannaCeuticals is a line of Unisex Cannabis Luxury Skin Care that shows results in just seven days. The CannaCeuticals company was one of the first pioneers clinically tested with positive results. I have numerous friends who swear by hemp-based skincare products with their body showing the amazing benefits even with life's inevitable aging process. I don't know about you but my face wouldn't mind a dab of cannabis cream to freshen it daily. The majority of CBD infused skincare products do not contain high amounts of the ingredient but are very beneficial if used daily over time.


HempMeds
At HempMeds you can find an assortment of CBD infused products from oils, balms, concentrates, and even body wash. The CBD is extracted from non-GMO hemp plants grown in Europe. Their products have been featured on Fox, Univision, NBC, and even the BBC raving about the successes. The company believes in rigorous lab testing to ensure consumers with the best quality CBD on the market by not using genetically modified ingredients or including any hazardous or combustable material.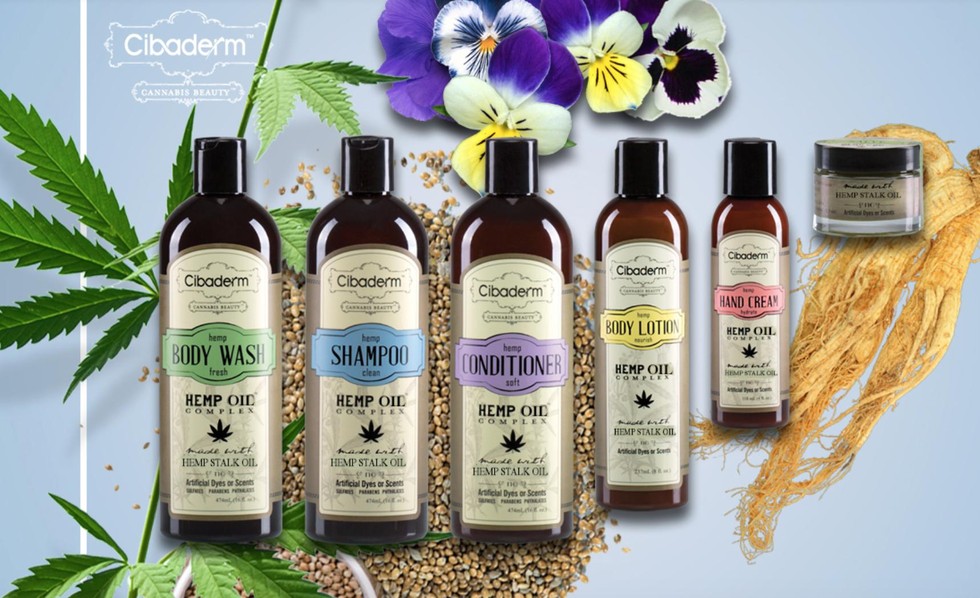 CannaVest
This company makes it all. You will find yourself lost for hours wanting to put one of everything in your basket. CannaVest makes concentrates, sprays, powder,capsules, body care, and oral applicators. All products are non-GMO, Gluten Free, and solvent free. The body care line they carry looks interesting, consumers can choose from shampoo, conditioner, body wash, body lotion or hand cream. You'll have to get on the waiting list for the shampoo though as it seems to be a hot product right now and currently out of stock.

Photo Credit: Cannavest.co

Hemp Health
At Hemp Health you can find many CBD infused products for you, the family or the furry friends of the house. You can find 100% CBD wax here along with oils, topical creams, sprays, capsules and even CBD in its purest form with 1/2KG running a sweet $35K. Animals can enjoy capsules mixed in with their food or you can purchase one of the flavored sprays available. A capsule for a pooch will contain 25 mg of CBD with the spray only containing 1mg. The capsules are recommended for all pets on a daily basis but really targeting the ones that visit the vet often. They are GMO Free, Vegan, Cruelty Free and legal without needing a prescription.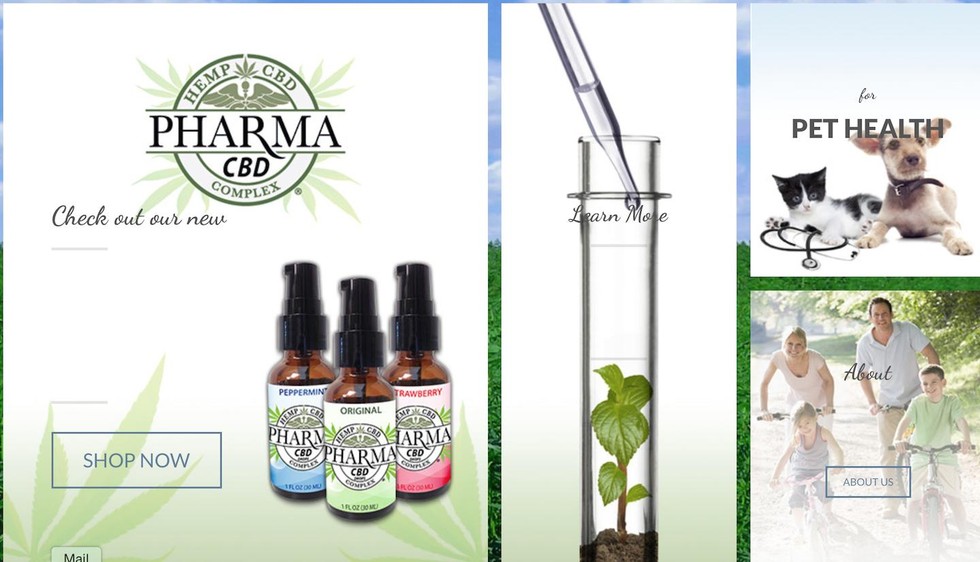 Photo Credit: HempHealthInc