Spring is in full swing! It doesn't matter what kind of seeds you're planting, these eye-catching planters are packed with personality and are bound to be conversation starters. Here are five fun pothead planters for your herbs.
1. Potting Around by Rachel Sender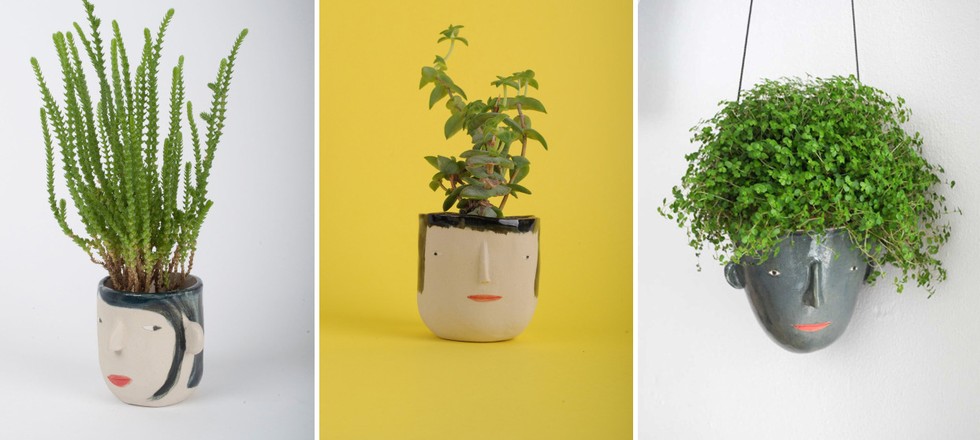 Potting AroundPhoto by Rachel Sender
How fun are these face planters from Rachel Sender's Potting Around series? We're especially loving the hanging planters that are perfect for your seedlings.
2. Two Faced Pots by Rami Kim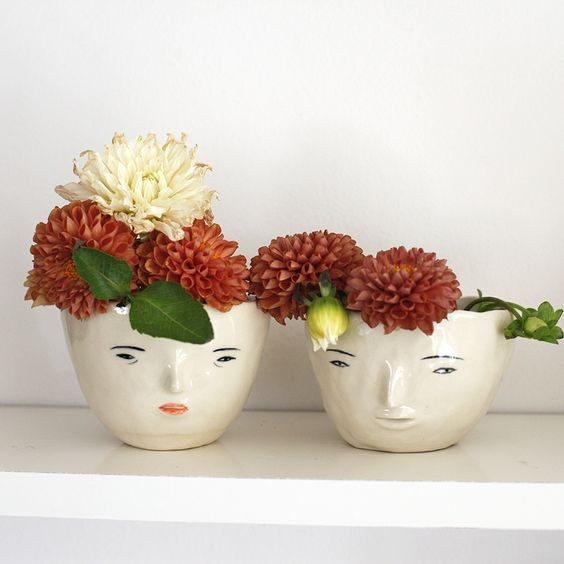 Photo from ramiskim.com
We're obsessed with Rami Kim's strange and quirky hand-painted ceramics. The one on the right has a strong side-eye game.
3. Stoned Face Planters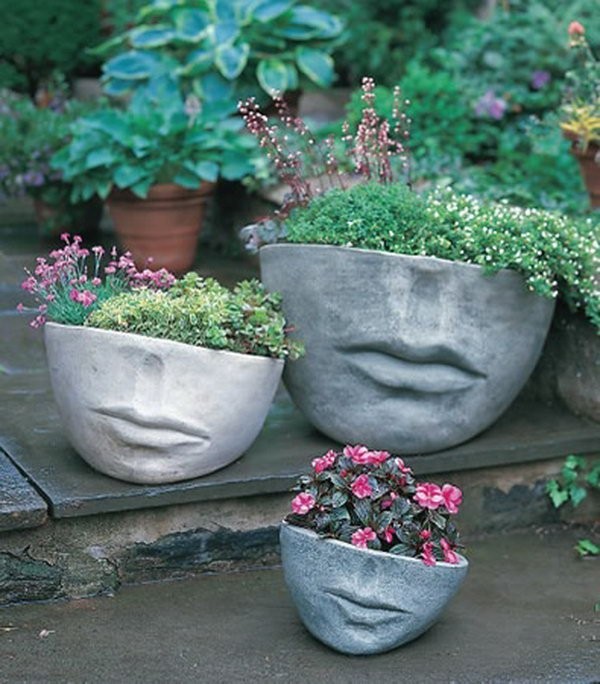 Photo from stonefacecreations.com
These concrete sculptures from Stone Face Creations are heavy-duty and great for larger plants. We'd love to see one with a blunt hanging out of its mouth.
4. DIY Plastic Bottle Planters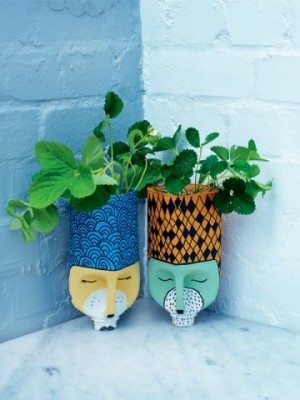 Photos by Louise Lister. Styling by Emma Bowen.
Don't toss your juice bottles out! Here's a simple tutorial from Green Lifestyle Magazine for a colorful wall planter that comes with a built-in drainage system.
5. Seedling Starters from Francois et Moi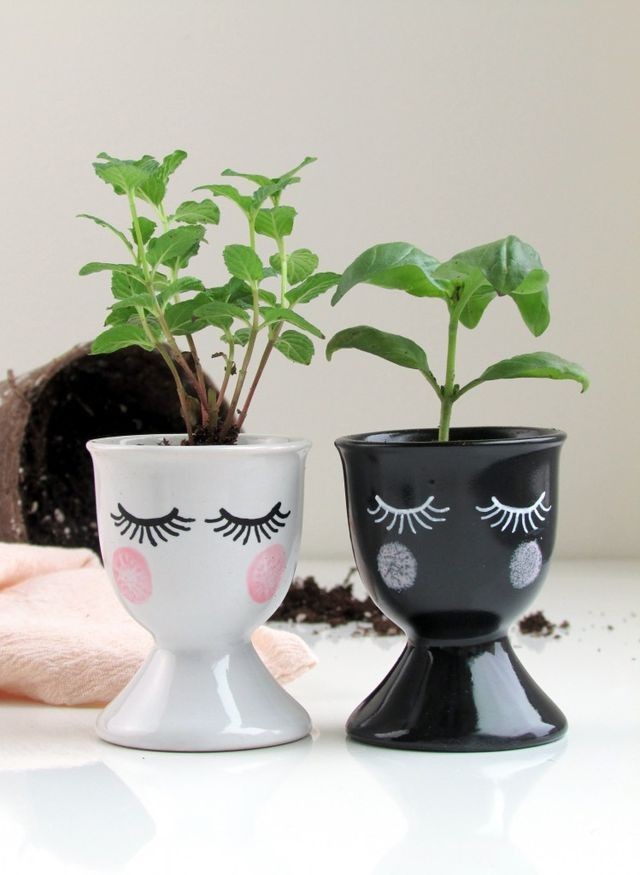 Photo from francoisetmoi.com
How cute are these little seedling planters from Francois et Moi? They're easy to make and perfect for starting your herbs inside until it's warm enough to move outdoors. All you need are inexpensive egg cups and paint pens!