It seems everyone is looking for a career in the exploding cannabis industry. The U.S. Marijuana industry alone is currently worth an estimated $3.7 billion dollars with more room to expand at a rapid pace. Expansion in the industry includes new employment opportunities and careers for thousands. We decided to take a look at some of the top careers out in the cannabis field today.
Cultivator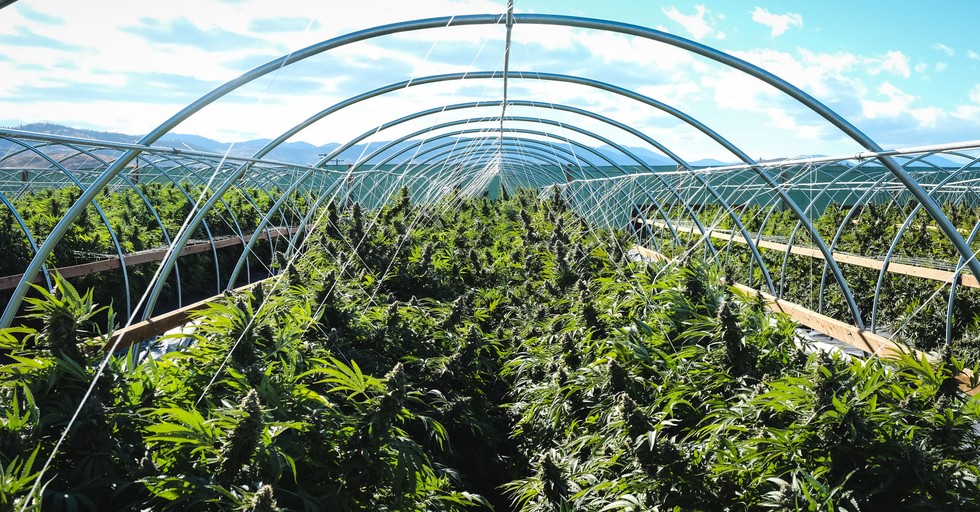 CannaSol Farms
Starting out as a cultivator can bring in around $10 an hour while experienced growers can bring in salaries nearing $120K if not more. If you don't know the name Kyle Kushman as a cultivator it'll be one of the first names you come across. He is a internationally renowned marijuana cultivator that's leading the cannabis industry right now with over 13 Medical Cannabis Cups awards. Growing is not easy and will take time to find the right method that works for you.
Trimmer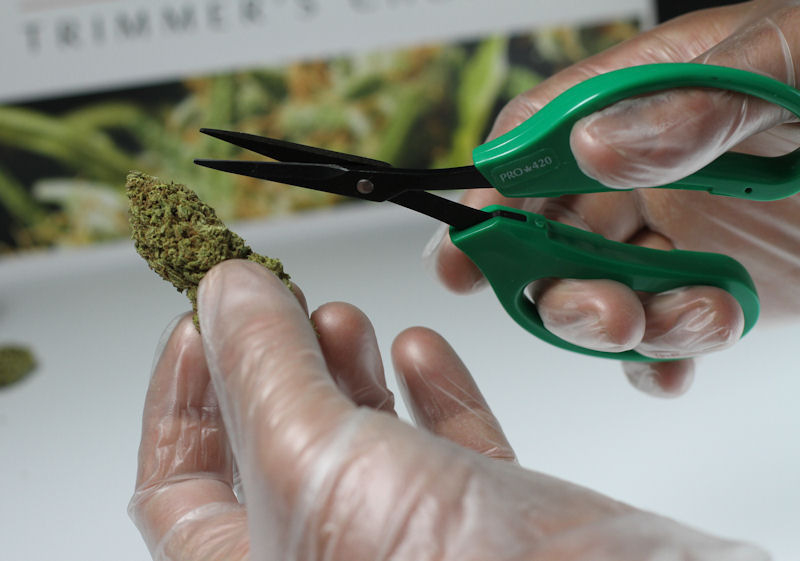 Photo Credit: pro420.co
You'll likely be working for a mass grower or dispensary and compensation for trimmers is quite different. The majority of trimmers are compensated with a weekly rate, cannabis and food. The weekly rate is often lower than minimum wage making it a second job for most.
Budtender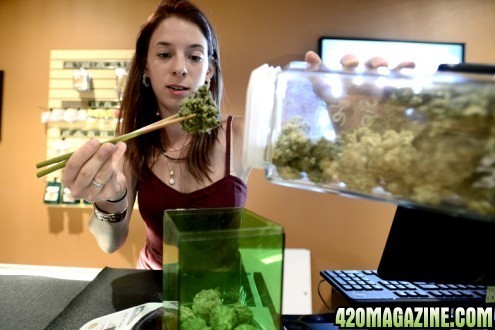 A budtender is just like a bartender inside a dispensary. They are responsible for giving all first time patients a run down of pricing and products in the dispensary. Bud tenders are also required to be quite knowledgeable on products as they must make recommendations for patients. As a bud tender you will also need to have a medical marijuana license in states where it is required. Bud tenders are compensated on hourly rates with perks like discounts on cannabis and the fact that your boss is totally cool that you're buzzed.

Cannabis Journalists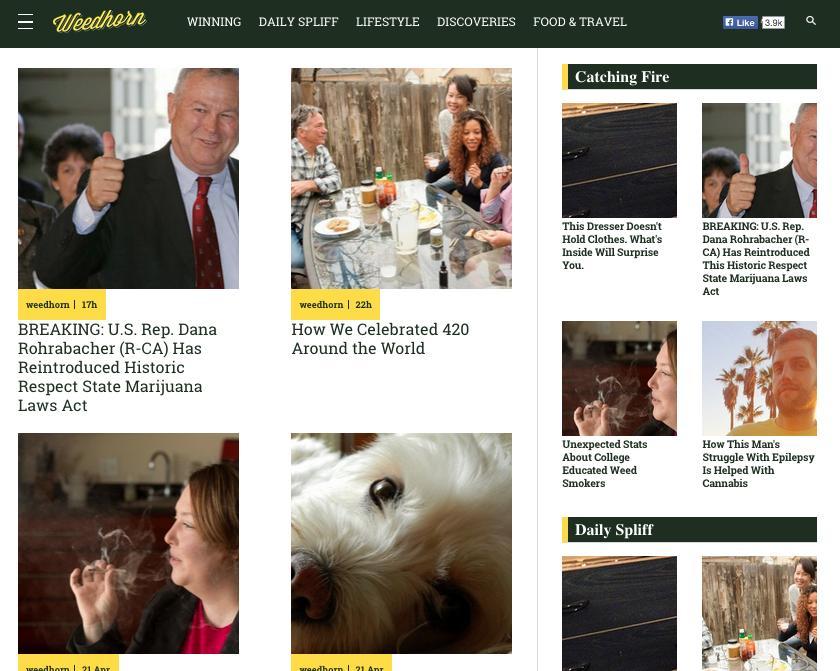 Cannabis News is on the rise with Weedhorn itself being the First Mainstream Marijuana News Site to launch in April of this this year. One journalist could never cover each cannabis story or event no matter how much free time they may have. This is an area with room for many. Everyone is anticipating the minute they can turn on the news and watch the Spannabis Cup live from Spain or coverage of the High Times Cannabis Cup. The University Of Denver is now offering courses in Cannabis Journalism for those that wish to report on the cannabis industry. If you're not in the Denver area you can get started by being a freelance writer for news sites and just like the rest, work your way up to securing your dream job.

Edibles Baker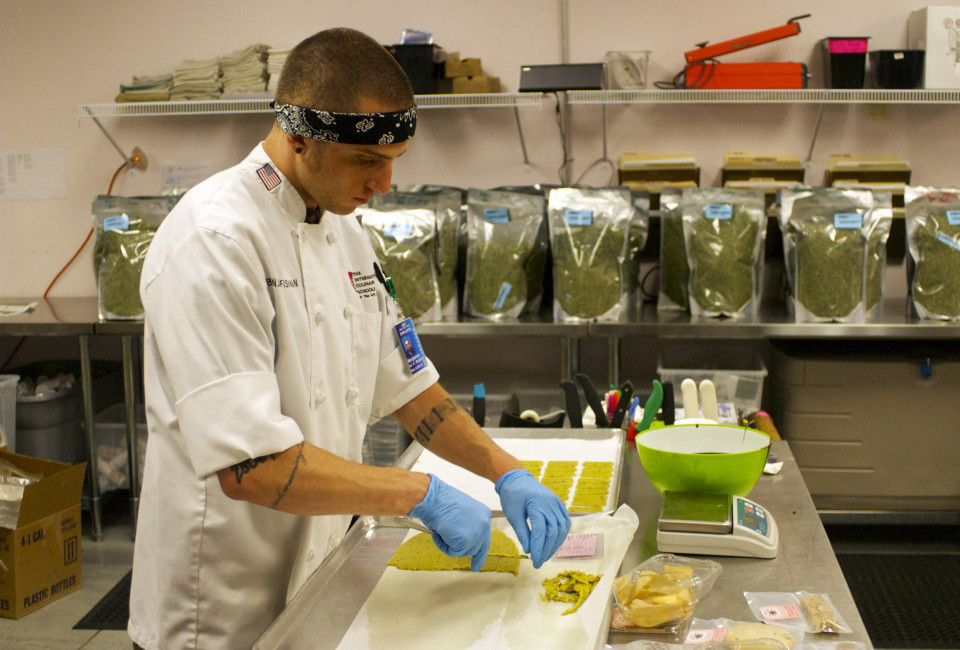 The brownies you'll be baking won't be for the kids. Cannabis Bakeries seem just like every other bakery in town with the exception of giant 50 lb. marijuana bags lining the back shelves. Some bakers work straight from their home kitchen while others set up a complete shop for distribution. If you have visited a marijuana dispensary recently you will have noticed they offer edibles in any form you can imagine from brownies to pizza to pastries and even drinks.
Bakers are in a higher demand in some states as the current laws restricts patients from smoking cannabis. Edibles help provide a safer alternative to those with serious health conditions. A few months ago I met a woman in her late fifties that bakes edibles out of her home. She was diagnosed with epilepsy among other life threatening conditions to which she uses her gluten free medicated chocolate chip cookies to treat. She has the pure joy of literally waking and baking every morning.
Cannabis Consultants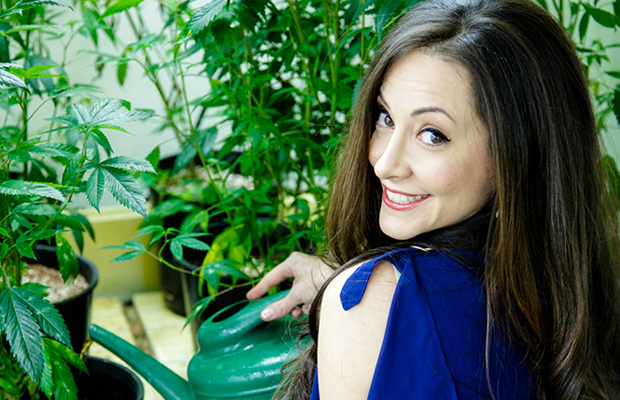 Dr.Dina Marijuana Consultant Photo Credit: CannabisNowMagazine.co
Glass Blower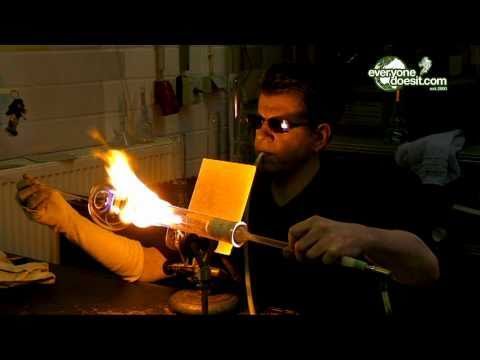 Have you always enjoyed just staring at your favorite glass piece for hours admiring its custom details and quality design? You can thank the glass blower that made it. Thanks to the rise in cannabis consumption, the glass market is back in action reaping the benefits. Our good friends over at Chameleon Glass have been leading pioneers for over twenty years in the glass world creating some of the most detailed and unique pieces on the glass market today. In the beginning it's likely you'll start with an apprenticeship having to prove yourself working up through the ranks.

Delivery Drivers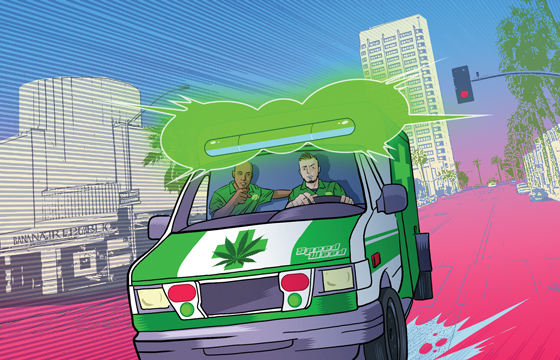 Just like pizza hut needs drivers so does the weed hut. In many states dispensaries are opting for delivery for safer and discrete distribution. Delivery drivers are required to have their own transportation, insurance, a valid drivers license and a medical marijuana license where needed. This is a cannabis career where being buzzed at work is definitely frowned upon. You don't want to be carrying a pound of dank kush to drop off and slam into the back of someone's Mercedes. One down side is delivery drivers are recommended to carry a form of protection as you risk the possibility of getting robbed.

Ganja-Preneuer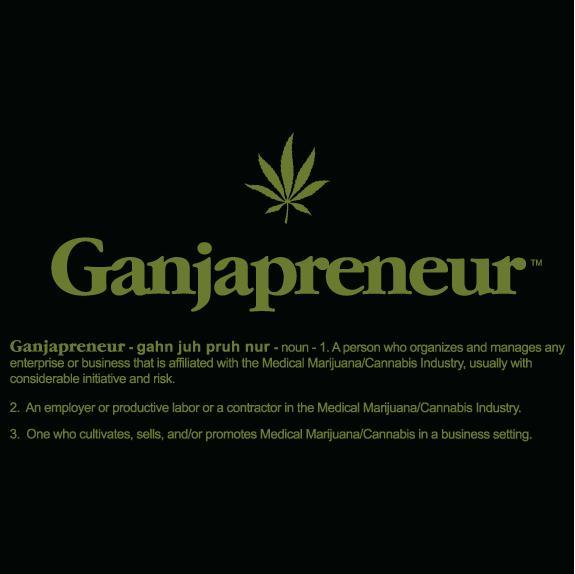 Extraction Technician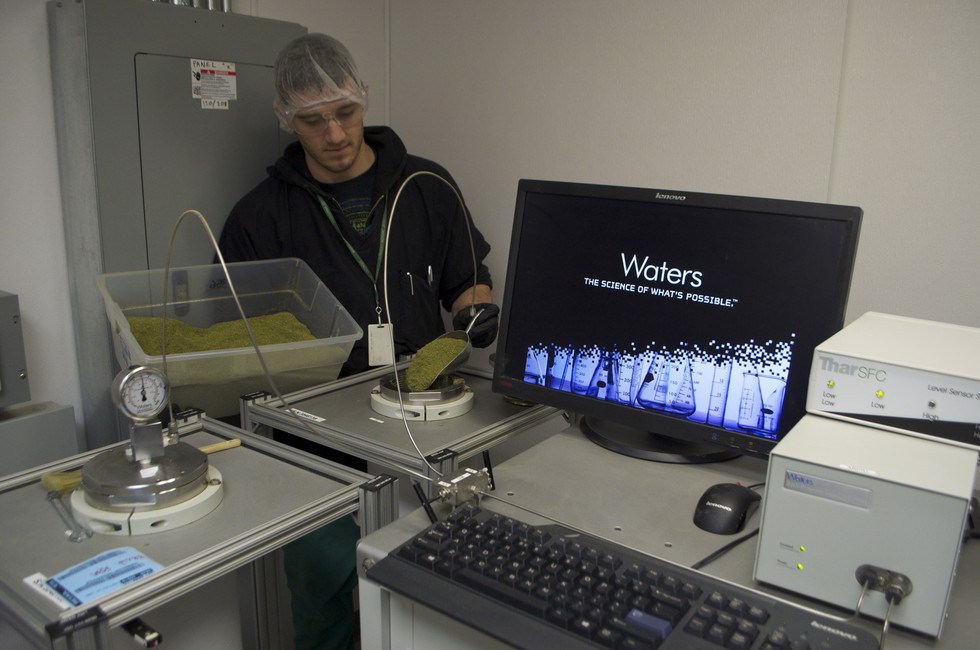 Extraction Lab Photo Credit: DixieElixirs.co